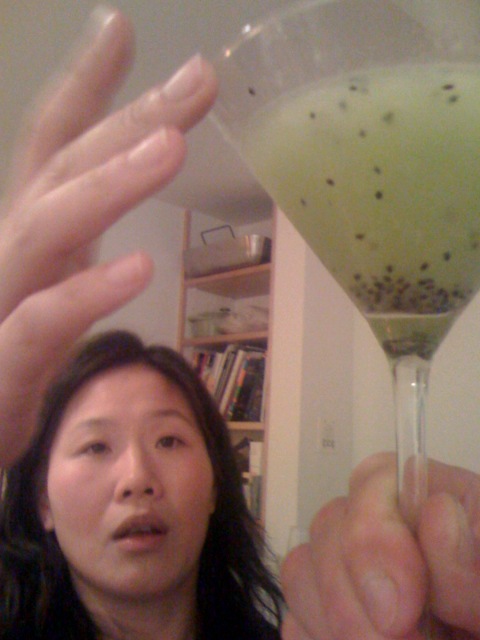 There's been a rash of BBQ's lately. Once at Ann's 2 weeks ago. My birthday BBQ last weekend at Choon's. And once again thursday night, there was a mini BBQ over at Ann's again. Phew… Anyhow, last night was really bridge night with a BBQ tacked on. I brought over my bar that I collected from my party, and we had girlie drinks, round two. Here Ann got to muddle some kiwis to make a kiwi daiquiri. It was pretty good. Ann was a little tipsy and kept wanting to make more and more drinks. We had to cut her off. Hahaha.
Other than that Choon's back, and I'm back in the city. Done with housesitting, so sadly, no more cat photos! 🙁 I'm going back down tonight to have dinner with him today. Maybe we'll go for a ride tomorrow.
Oh and another BBQ is happening next sat. Should be fun!