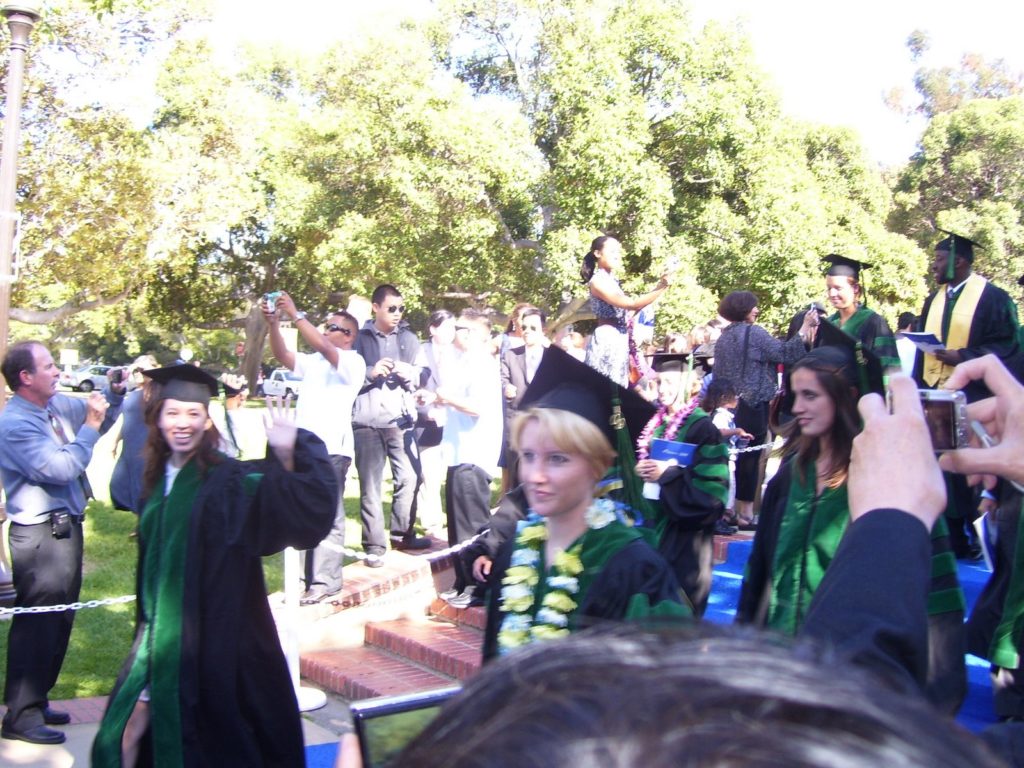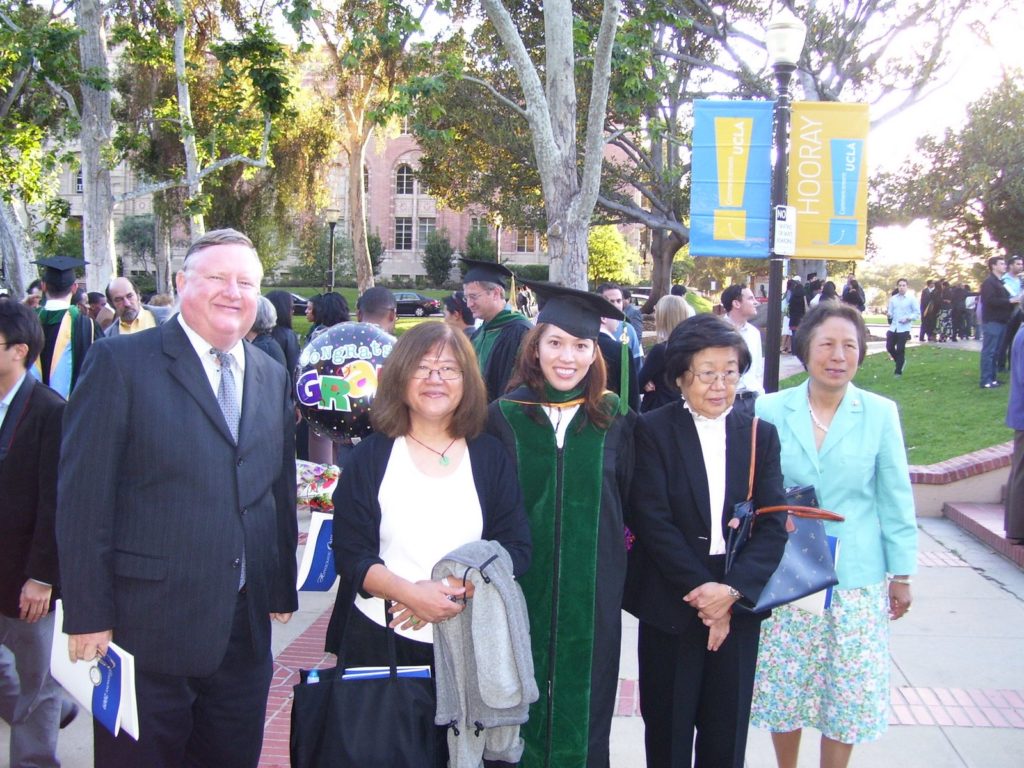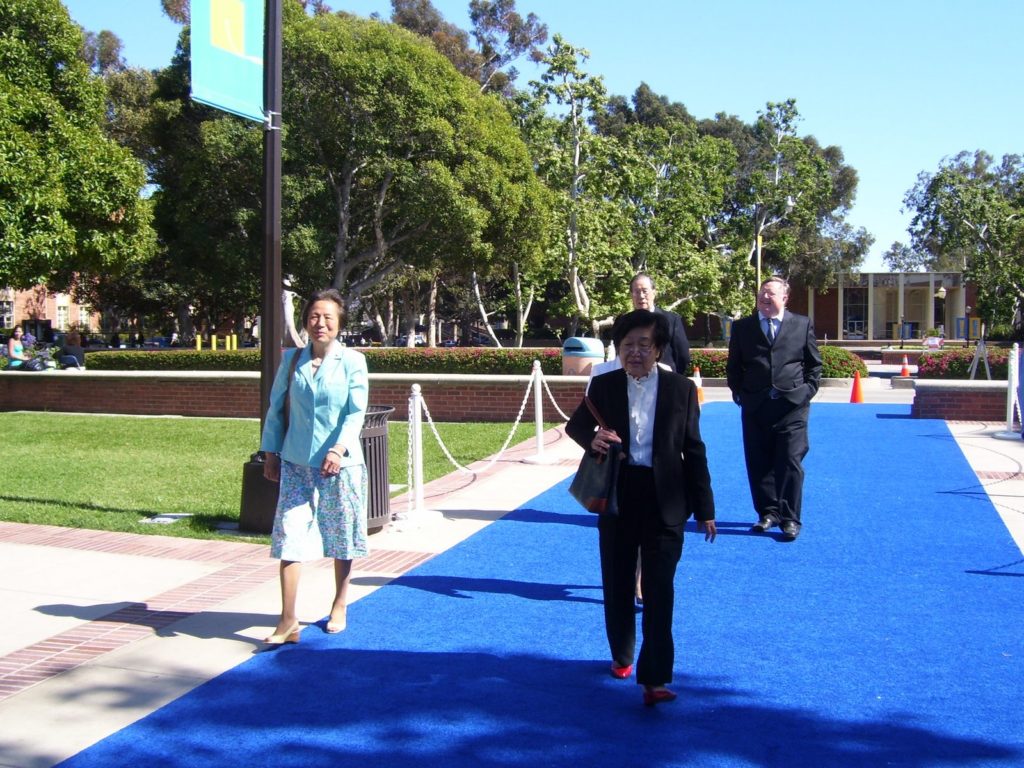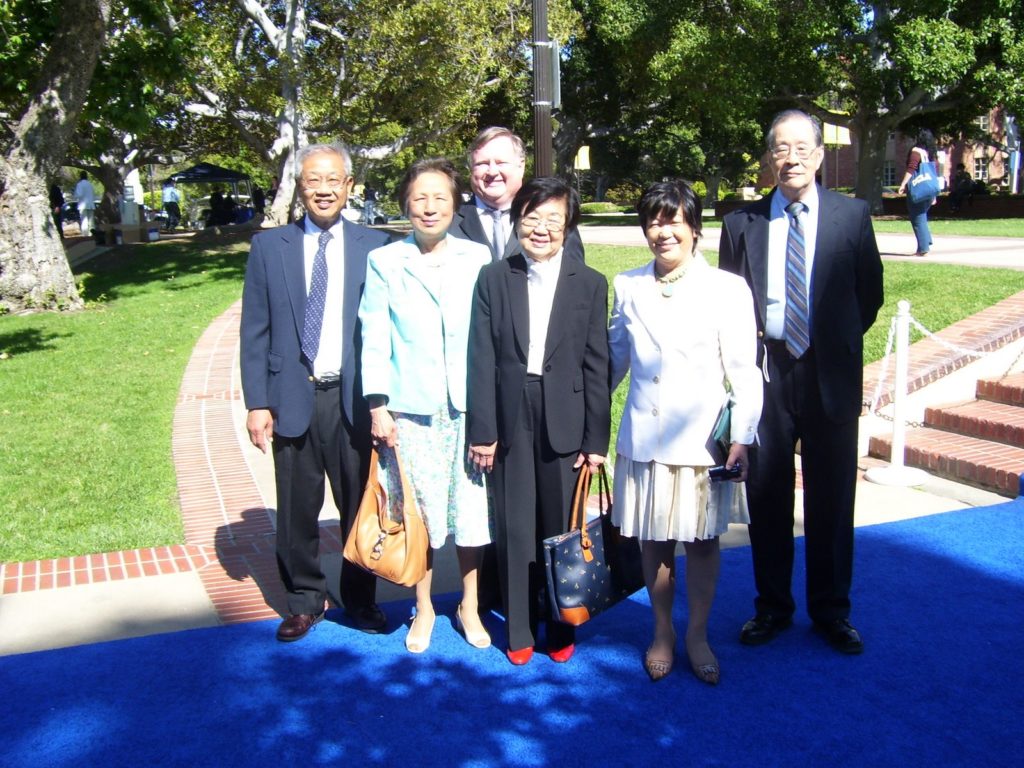 First Congratulations to Brian and Andrea, my sister Margaret's son-in-law and daughter, they just had a baby girl about 10 days ago. Congratulations to Margaret and Joseph Yao too.
Yesterday, our niece, Caroline Lee
Wallner
, graduated from UCLA Medical School. Most of our brothers and sisters (5 out of 9 including the younger one who passed away while she was an infant because my family were so poor that we couldn't affort to take her to see a Doctor) were there to see her graduating.
The followings are from top to right and front to back:
1) & 2) First picture and the second one, Caroline with her parents
3) She was waving to her parents, aunts and uncles
4) Jim
Wallner
,
AuntLiz
Lee, Caroline, Aunt Margaret and aunt Rena
5) Aunt Rena, Aunt Liz, Jim
Wallner
(her father), Jane Lee (her mother), aunt Dianna, uncle
Josepth
and uncle Joseph
Yao
6) Aunt Rena, aunt Margaret, uncle Joseph
Yao
and Jim
Wallner
7) Aunt Margaret, Jane Lee (her mother), uncle Noel, Jim
Wallner
(her father) and uncle Joseph
Yao
She is a urologist and will be an intern for 6 years with
Loma
Linda University in California. Congratulations to Caroline and her parents.
When we left our celebration dinner table last night, it almost was 10:00 PM. Since it was just too crowded in my sister's condo. we decided to drive back to Shell Beach, California. When we arrived at our 1/2 duplex, it was 1:40 AM in the morning. A 3 hours and 40 minutes drive, pretty exciting, just like teangers! Born again and born free.