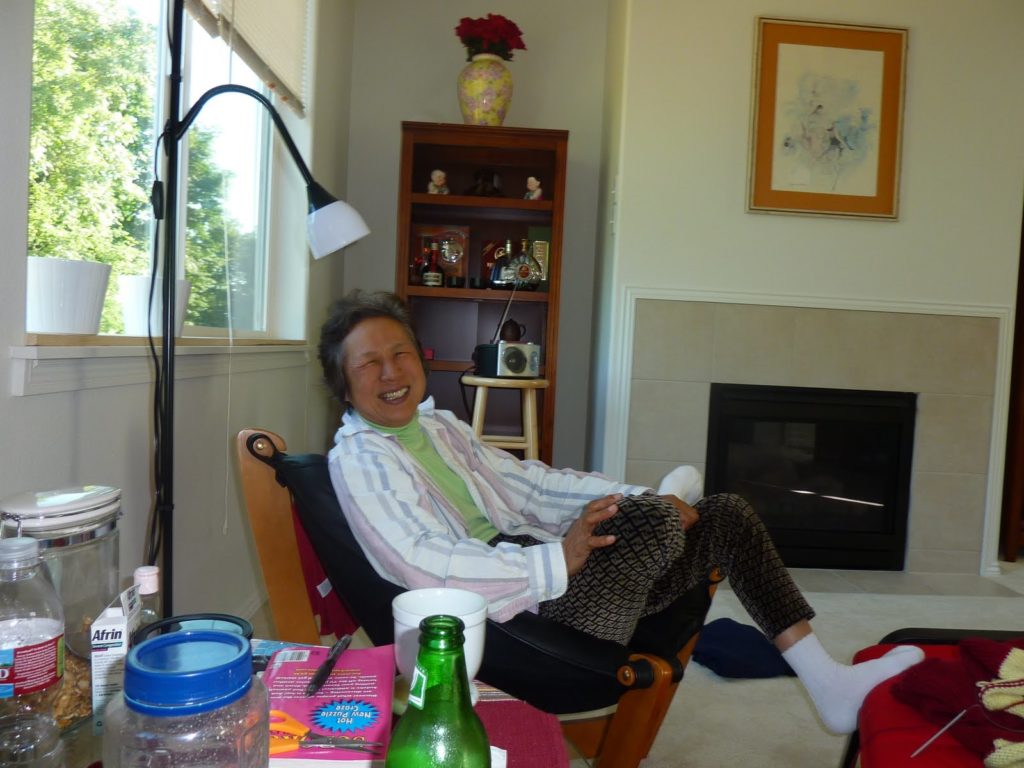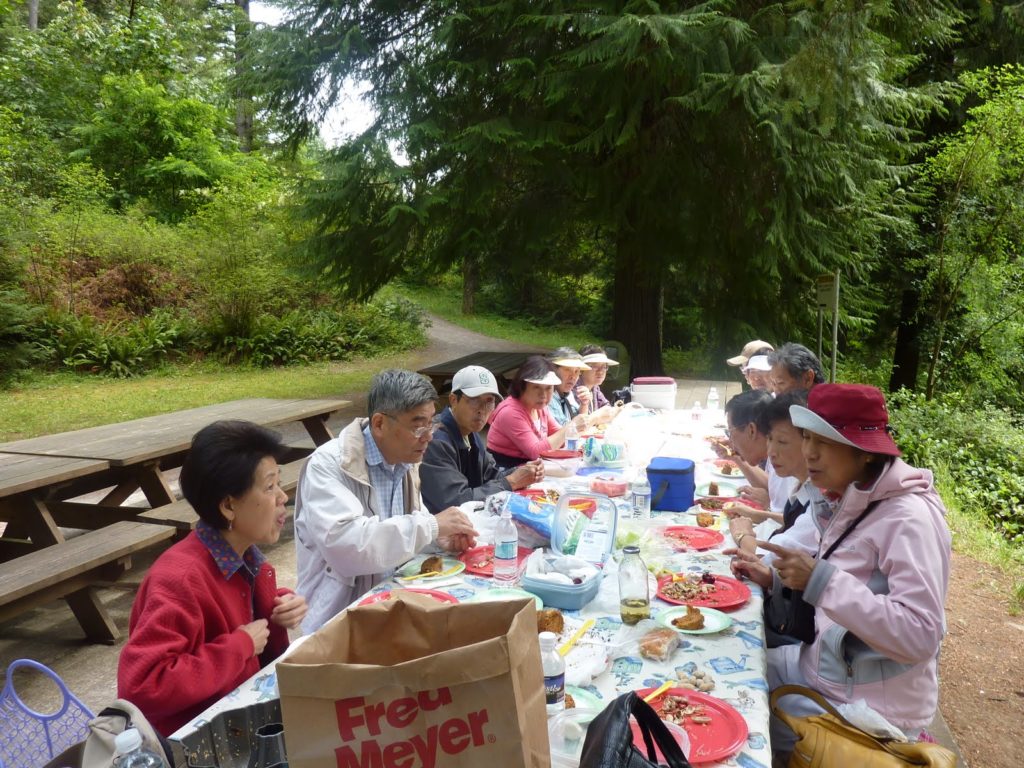 Recently, we hiked a lot. Besides, after spending so much in fishing gears, there has been no fish in our net yet. I guess, we can postpone buying the freezer for a while 🙂 Today, we went to a blueberry pick-yourself farm, Mom picked 11 lbs and I did 7 lbs for a absent friend. They are very fresh and taste good.
Here are several pictures for sharing:
1) After 2 flowers, here are three additional ones. I call this plant "the amazing plant". It was dormant for 8 months without water. And, then, it suddenly comes to life.
2) Happy Mom! Why? Because I supposed to wash dishes after a nice dinner at home.
3) A hiking trail.
4) Hiking buddies at picnic. These folks are our buddies at Vancouver, WA. They are all away from their kids, but visiting them often. They like outdoor and enjoy small town living. They all travel quite often. Two of the families were my high school classmates – only one here though. Of course, no income tax in WA and no sales tax across the river in OR help too. In addition, nice dry, cool weather in summer is a plus.
I heard more people will settle here. That is good news for us.