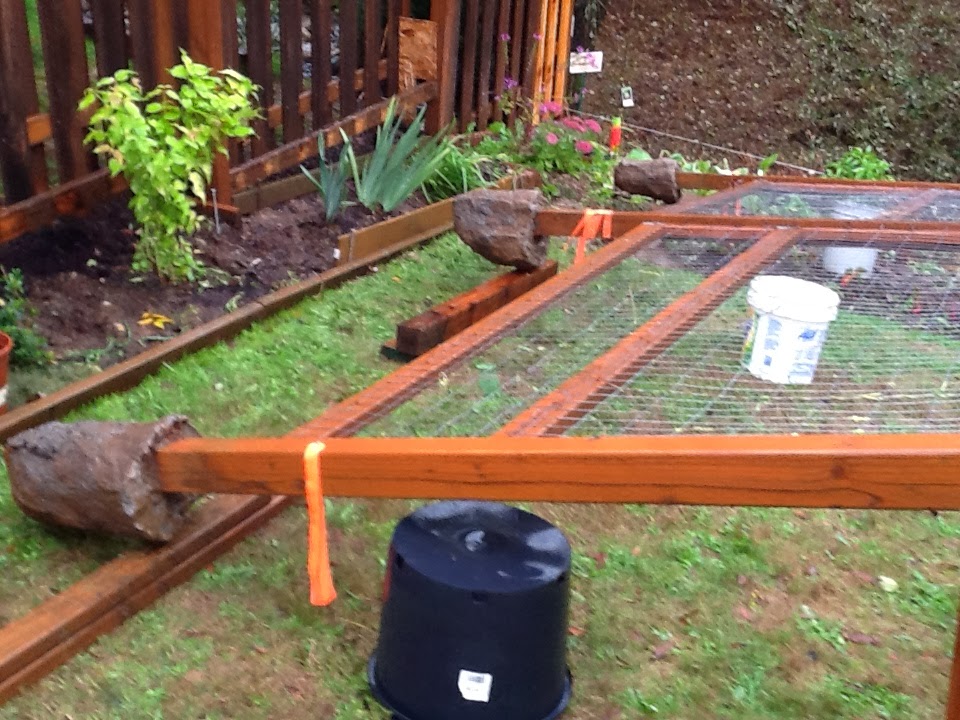 Preparation work on the new addition continues…. To provide enough working space on the addition, this three-post fence with screen & concrete attached was moved from the far corner behind the right side of the gate to to our backyard (picture 1). And picture 2 shows the other view from the front. The only work left is to erect to its upright position. Rena and I probably need someone to help doing that. We are thinking when the lawn people shows up, may be we can ask them.
After completion of the new addition outside panels, this fence will be moved back to it original position, may be with some minor adjustments to cover the bedroom windows from our neighbor's upstairs window. Because it can only be moved in its upright position (not like this move with wood board as rollers and using cantilever beams as the pusher), then we really need some one to help.
Btw, this was done in several days uring heavy rain.