After my parents' party, we had a nice long weekend away in Gettysburg. Our anniversary (22nd. so old) is this weekend. Kitachi took care of Edda. Vince took care of himself. We ate a lot of ice cream. And slept a lot – the place where we stayed was very comfortable. We did indoor dining which was, honestly, a little nerve wracking. Tables were spaced and the servers masked. But still. We tried to be disciplined and wore the mask whenever we weren't eating. We did it because it was attached to the B&B and dinner was the thing to do there.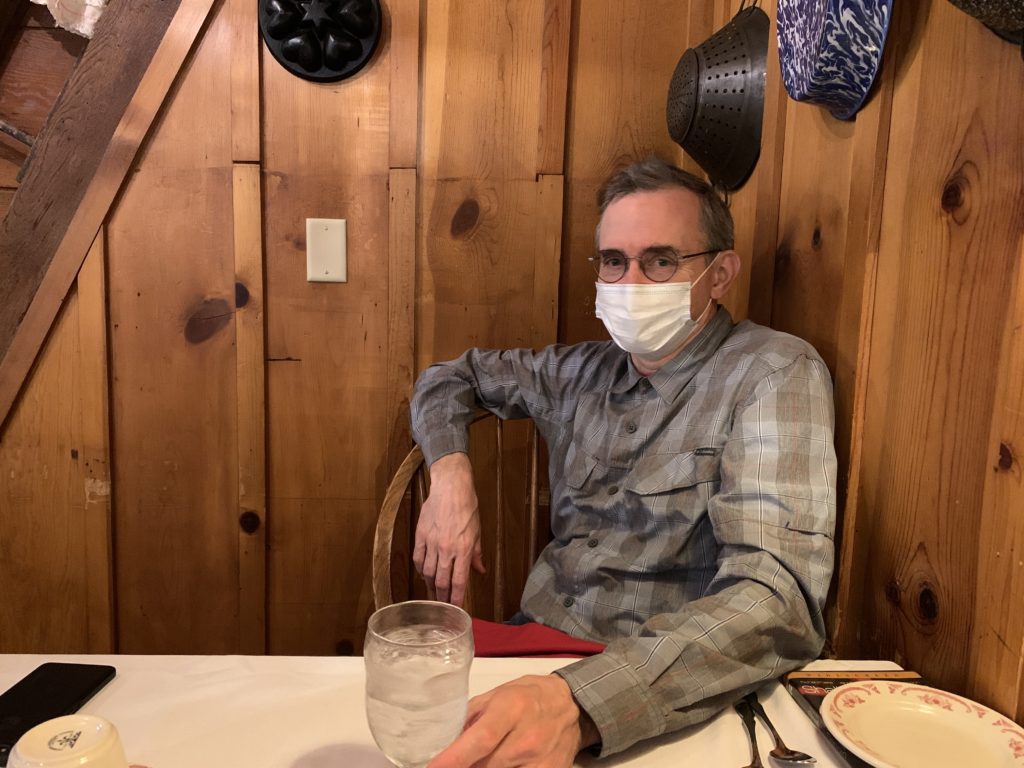 Jeremy biked. I ran. Lots of Trump signs all around in rural Pennsylvania. Also a Civil War reenactment so people dressed up in old-timey clothes.
But nature is always comforting.