I think yesterday was our big unmasking day, even though it was completely not noteworthy. We didn't wear masks in a restaurant – pupusas! I found a Salvadoran place where we ordered the pupusa sampler with 8 pupusas and shared that which was $12.50 and it would have been enough for lunch, but it felt like poor form to have only spent $12.50 for a sit-down lunch which such friendly and excited staff, so we ordered a pork sandwich for another 10 dollars which was delicious and interesting with beets and eggs and a vegetable slaw.
It was in this shopping center strip mall which is close to the house, but we never go to and we found next door to the Salvadoran place, a very crowded Japanese bakery place with very interesting snacks (we did not spend any money there) and then we explored a vape/cbd place that was next next door. So the door was plastered with mirrored film, so you couldn't look inside. So we stood outside the door for a few moments wondering what we would find inside…would it be gross like those old porn video places seemed to be? But once you pulled the door open, it was well lit and very well organized and filled with middle-aged white people in puffer jackets all kind of milling around. While the clientele was just like us, the staff person who helped us (super friendly and knowledgeable), had many facial tattoos and spoke to us as if we knew what we were talking about. Jeremy is interested in CBD for better sleep and quicker recovery from workouts, but they didn't have just plain CBD. And the staff person didn't know where they sold just plan CBD. They only had stuff mixed with a psychoactive ingredient. So we bought a sample for five dollars to try later. We haven't tried it, I'm not very interested – Jeremy is more so (but he'd rather take the CBD without the THC), but it won't surprise me to see the sample sitting around collecting dust.
Then to Home Depot to look at flooring (also no mask!)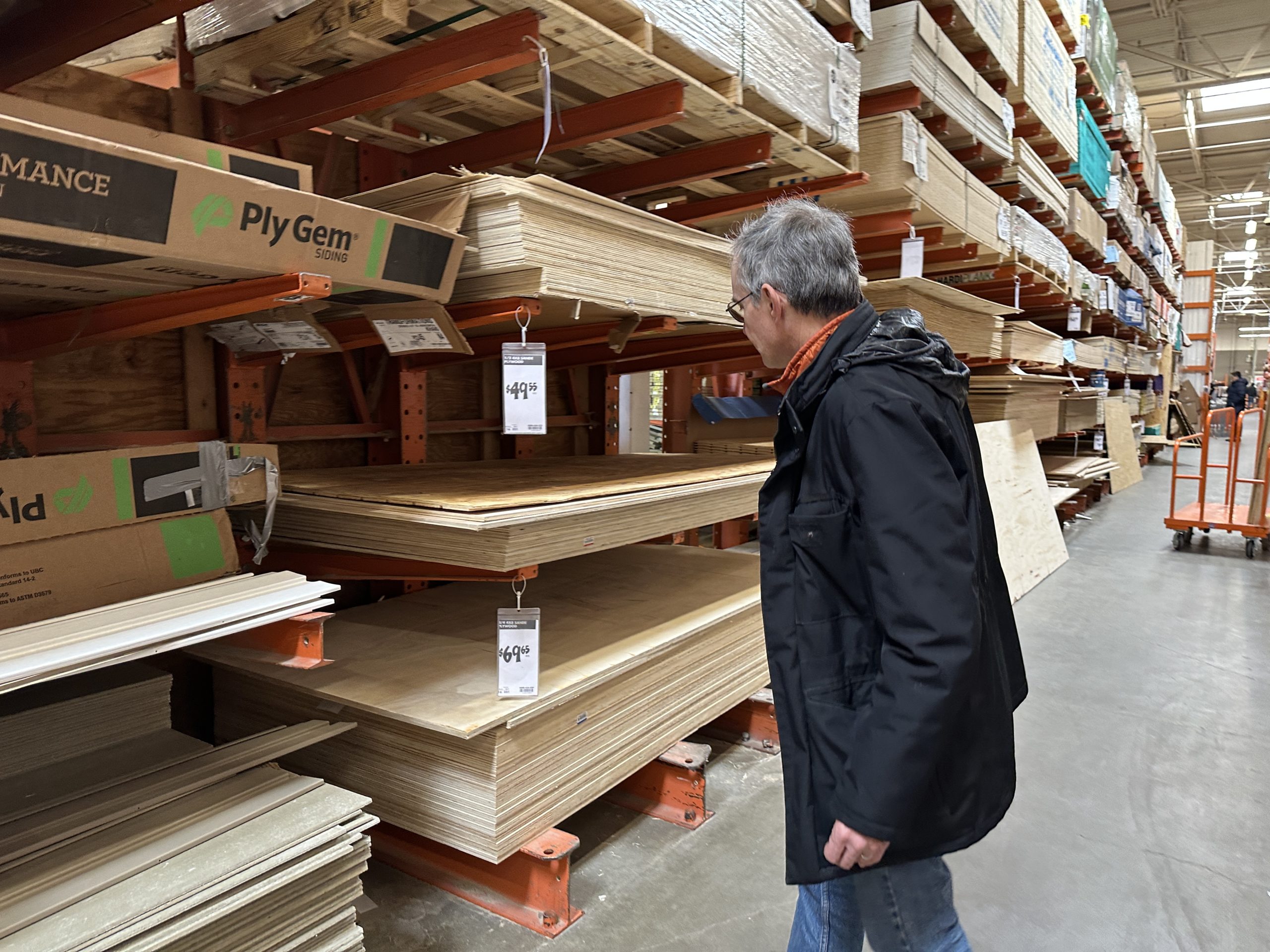 Then to a scout Eagle ceremony. All three of us went (no masks!) and had a really nice time. Jeremy looks forward to the sheet cake served at the reception. This might be the last one I go to because Vince is now three years older than the kiddos who are being honored now, so we know fewer and fewer of the boys.
And here's another pet picture -Elka and Pip playing with Elka looking super vicious, but she is not, she is the sweetest ever.