Exciting day here at the Martin-Lee household. The first shipment of Daybue arrived at the house via overnight FedEx in an enormous box with tons of ice gel packing galore.
The med is liquid – strawberry flavored – in 450 mL bottles to be refrigerated and not frozen. This is a key thing for Jeremy because when he packed the cat Ivy's insulin for his cross country flight, the liquid froze, thus rendering it unusable. The insulin was worth $100 a bottle, this is Daybue, is worth $9000 a bottle (yikes! like really yikes!). We are not paying for any of it, insurance has approved it for a year.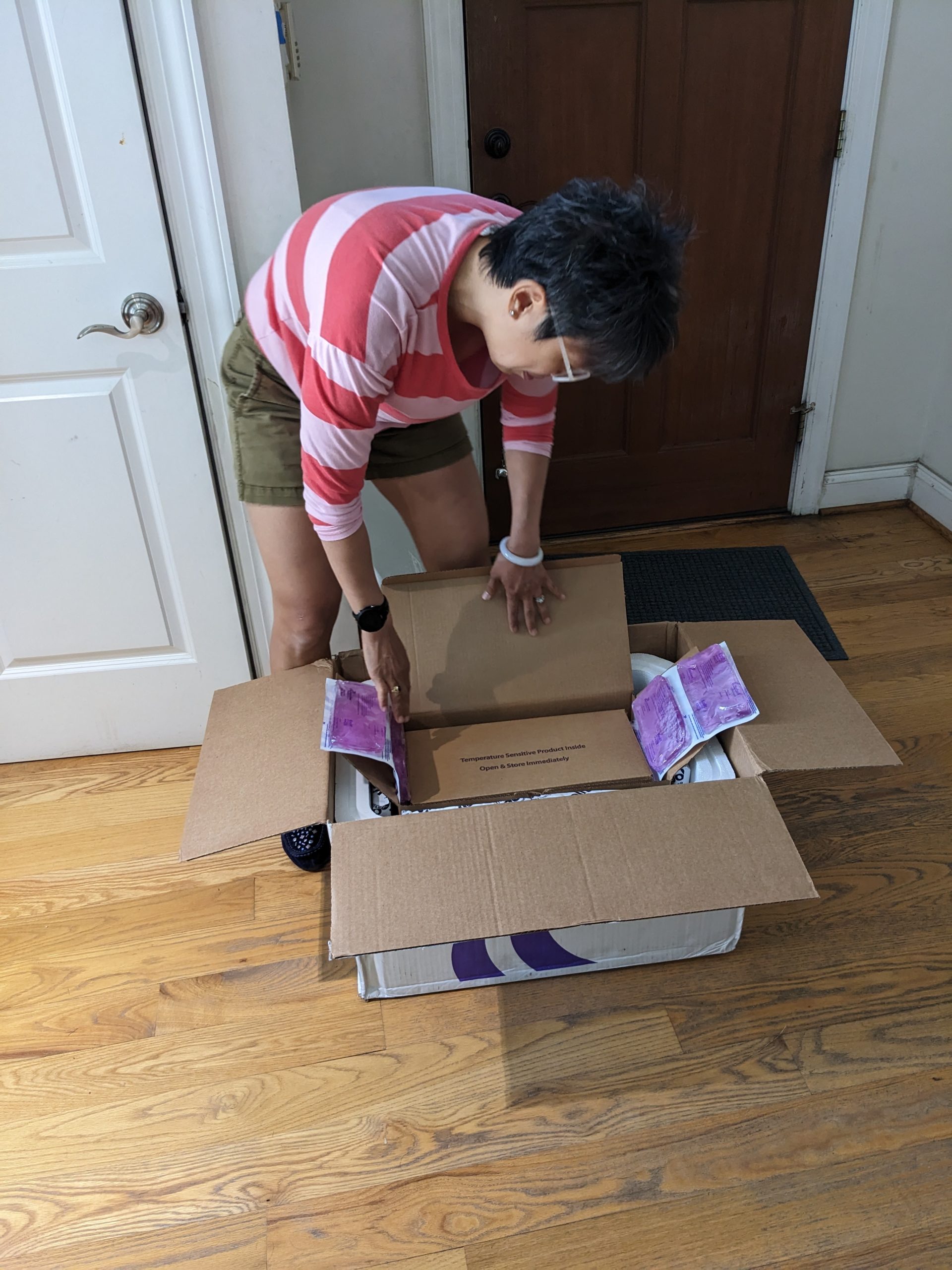 We took the beer out of the drink fridge to make room for the medication. I think we'll start next Friday. This next week, we are going to try to start a bowel routine to try and stave off the predicted diarrhea. Then start the med and we'll wait and see if Edda gets, as I told her teacher, 10% more awesome. And her teacher said (very kindly), well that'll be very hard to do because she's already 100% awesome.