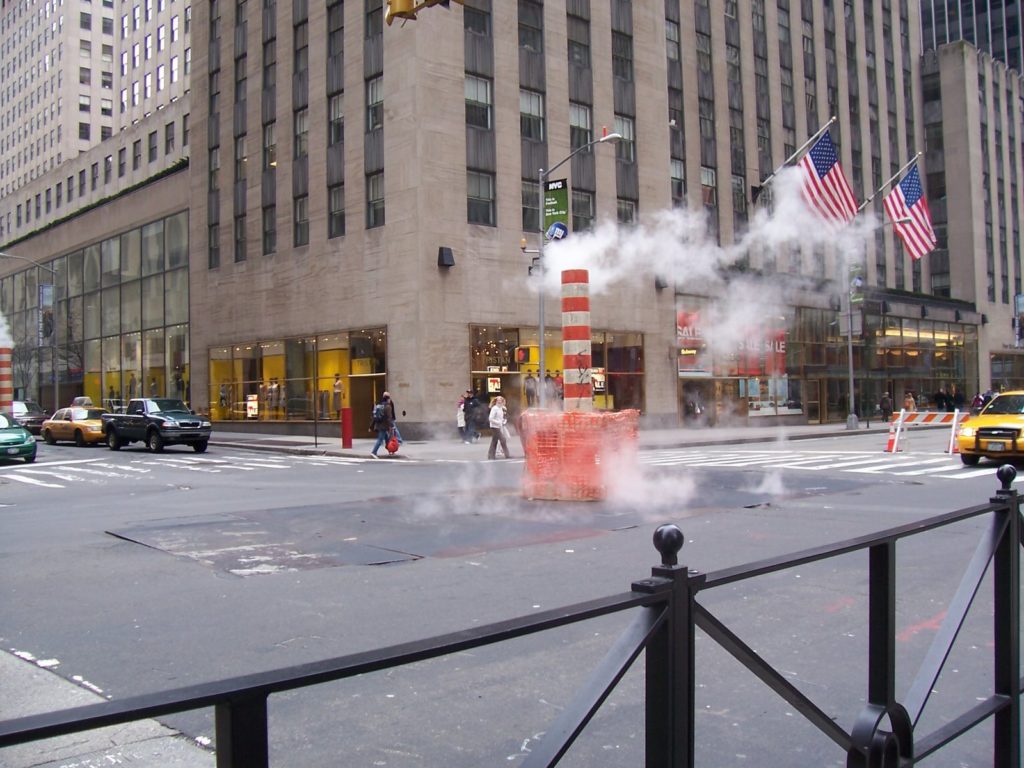 Today, we had a field trip to New York City in GREEN – using public transportation and just by walking. It was fun but I felt a little bit unease because our car was not at our side.
Just like two country persons went into a big city. We asked almost on everything – where to get a parking space and parking ticket, where to buy train tickets, when the conductors will check our tickets, where to make connection and transit, etc. Boy, if the public transportation is the right way to go. It should make it much more clearly to the persons like us. The big problem, I see, is the last few miles to get to your destination. Sometimes, it is just too long and too dangerous to walk. Improvement is needed to be really effective.
Attached pictures were from New York City – construction in progress, steam pipe blowing and, of course, smiling Mom.