I found this video on digg, entitled, What if the iPhone Stopwatch Hits 1000 Hours. Video provided here:
And I just glanced on my iPhone to see what the formatting of the number was like under "normal" usage. Lo and behold: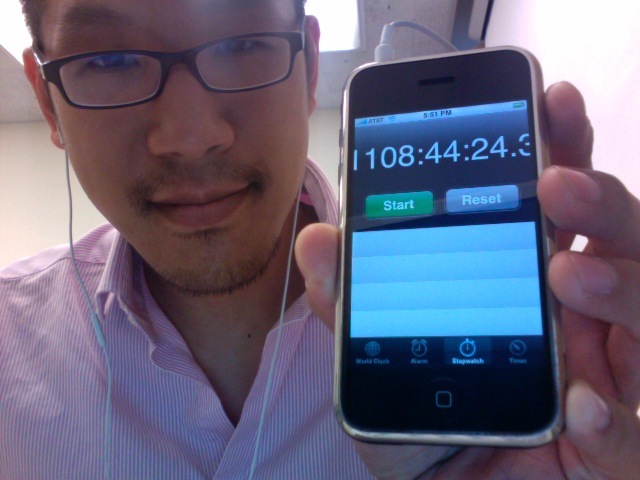 Yup. my stopwatch has been running for 1108 hours. That's about 46 days now. I don't even remember starting it.
I wonder if my battery life will improve now.