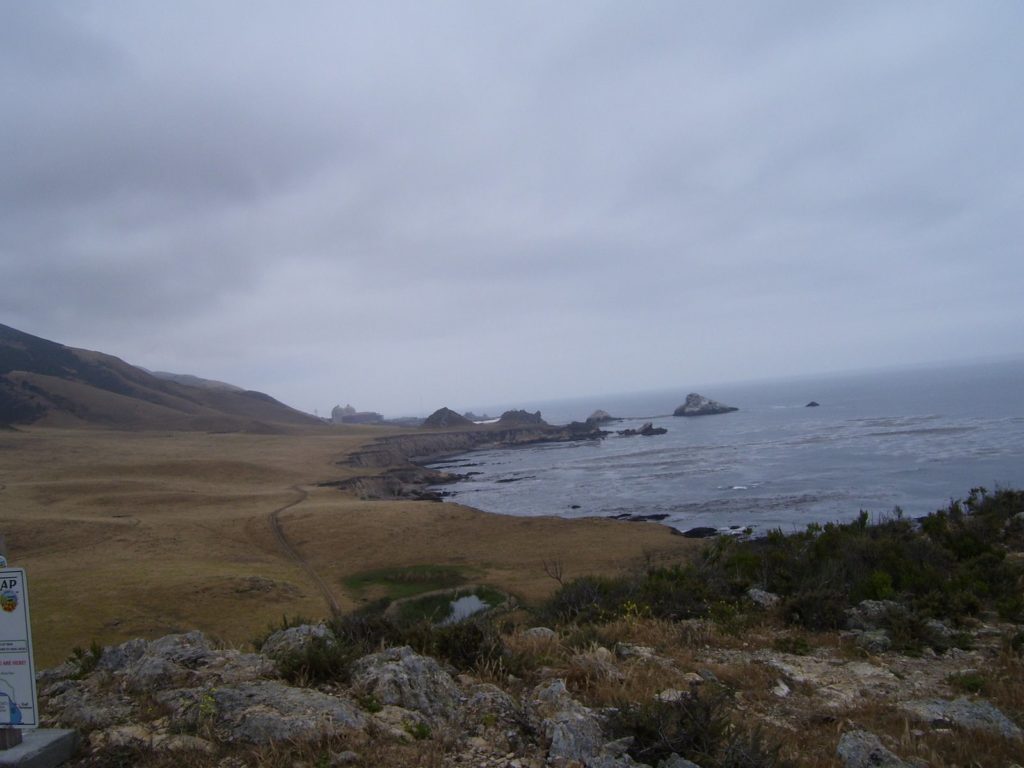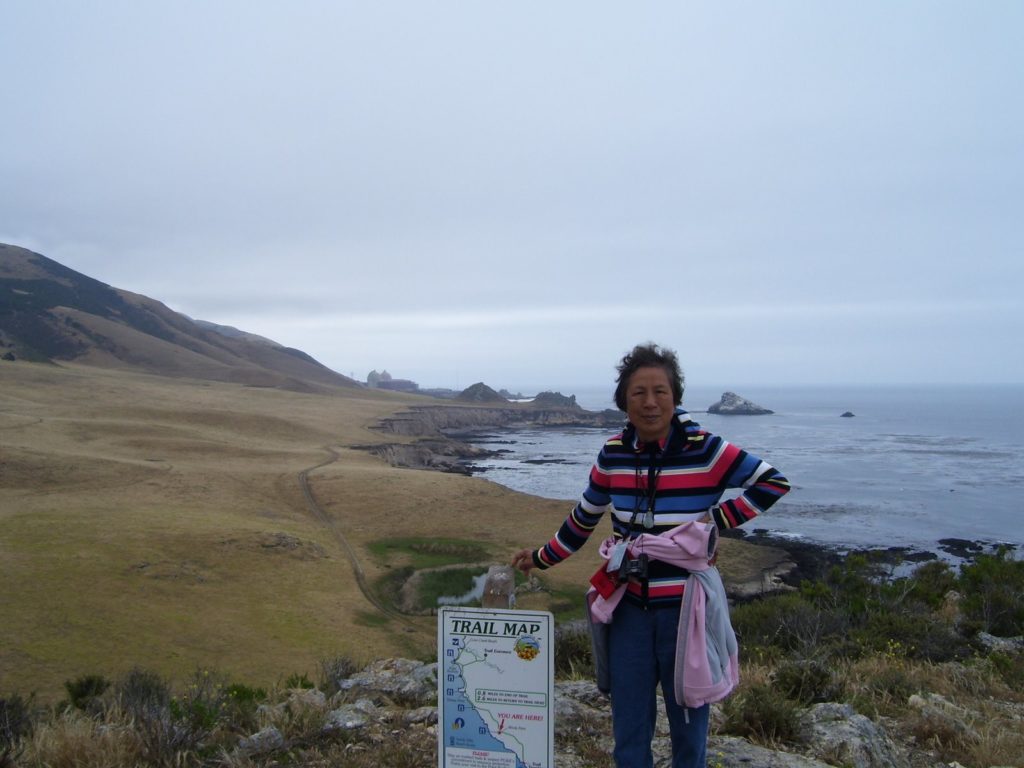 Diablo Canyon Power Plant has a 7-miles paved highway to its southern gate where we drive through every day to work. On the north side, it has 3 miles dirt trail to its northern gate. This trail is called Point Buchon Trail. North of its northern gate, it is the Montana de Oro State Park of California. This trail can only access from the State Park, not from the power plant itself. It is open to the public starting this year. However, access is limited to 275 hikers per day.
This morning, we drove to the Montana
de
Oro
State Park, registered at its northern gate and walked to the end of the trail where is very close to the power itself and double back to its northern gate. It took us 5 hours to cover a total of 6 miles walk.
Picture are:
1) shows that at least 4 people have to agree in order to open the vehicle access road on its north side.
2) Mom on a beach along the trail
3) A beach along the trail
4) Mom on the bench at the end of the trail
5) Mom in a dried-out wheat field for the cattle
6) Mom in front of the map of the trail and two nuclear reactor domes can be seen behind her. Our office is a little bit farther out.
7) wild flowers
8) Mom on another beach along the trail
9) Montana
de
Oro
State Park road leading to its northern gate
The last picture shows Mom picked one of our neighbors' fruit tree :). In China, we ate this fruit a lot but I don't know its English name.
Btw
, along the trail, Mom found a very scenic bay area with a lot of different sea birds congregated on a big rock. Every other second they flew into the bay water and, right away, they scooped up fish. One could heard the heavy sound of its flipping wings. One could also see they flew just barely
above
water due to its extra heavy weight. Mom immediately figured out it was good place to fish.
On her way out, she checked with a lady guard to see whether fishing is allowed. Guess what, the entire trail is adjacent to a marine protected area. No fishing! Then Mom told the guard that we saw several boats out there fishing. Guard told us that there was a hiker had already got the phone number from her. He called the Coast Guard. The Coast Guard was on her way to catch the boats. These boaters definitively were in big trouble.
After 5 hours of hiking, we treated ourselves in a nice restaurant overlooking Shell Beach and Pismo Beach. It had a million-dollar view but the food was not as good as those of the steak house in Santa Barbara we visited the other day. But, unfortunately, it is 100 miles away.
Too bad, tomorrow we have to work to cover our 50 hours a week schedule plus a trip to Los Angeles on next Friday to see our niece's graduation from UCLA medical school. Or otherwise, we would hike another trail nearby.