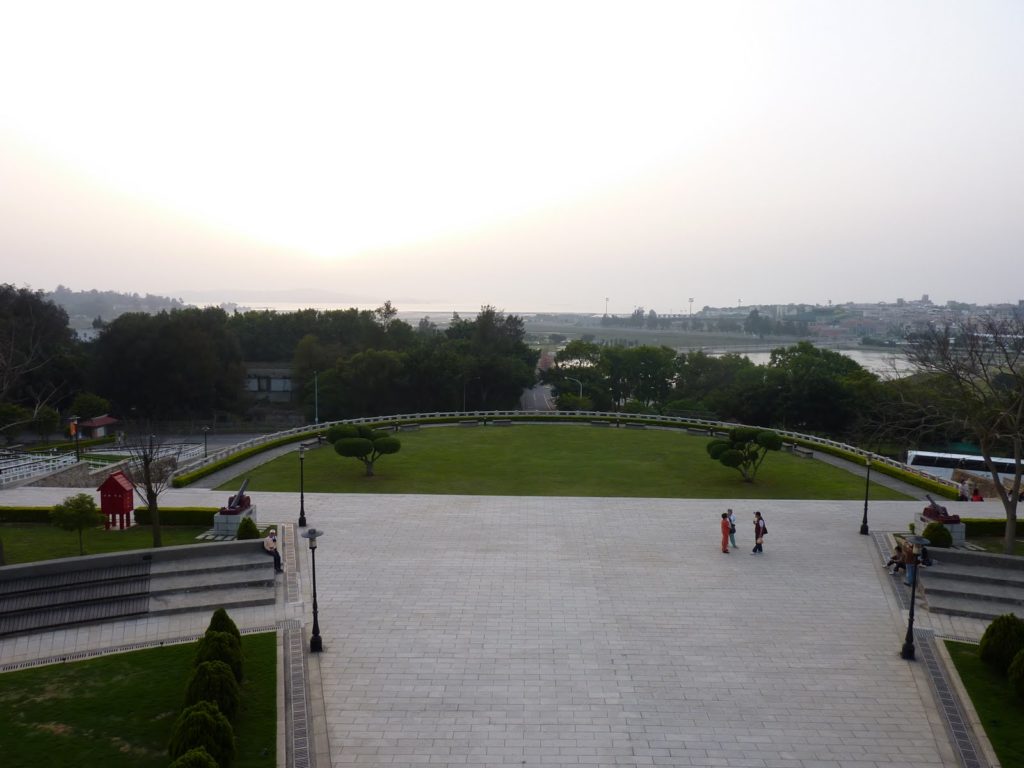 More pictures to share:
1) Nine Tribe Park I – near Sun Moon Lake
2) Nine Tribe Park II – near Sun Moon Lake
3) Sun Moon Lake – this is first time for Mom
4) A pier at Sun Moon Lake
5) A temple honored Conficious and Kwan Kung (A General in 3 Kingdom period)
6) An tribal owned island with 2 lucky foreign visitors
7) Mom & the Lake
8) Taipei 101 Building, world tallest about only a couple of months ago. Overtaken by Dubai Tower
9) Our Tour Group
10) Looking at Xiamen (my home town) at distance between trees at the middle from Kinmen Island. Group of tall buildings there can be seen from Kinmen side.