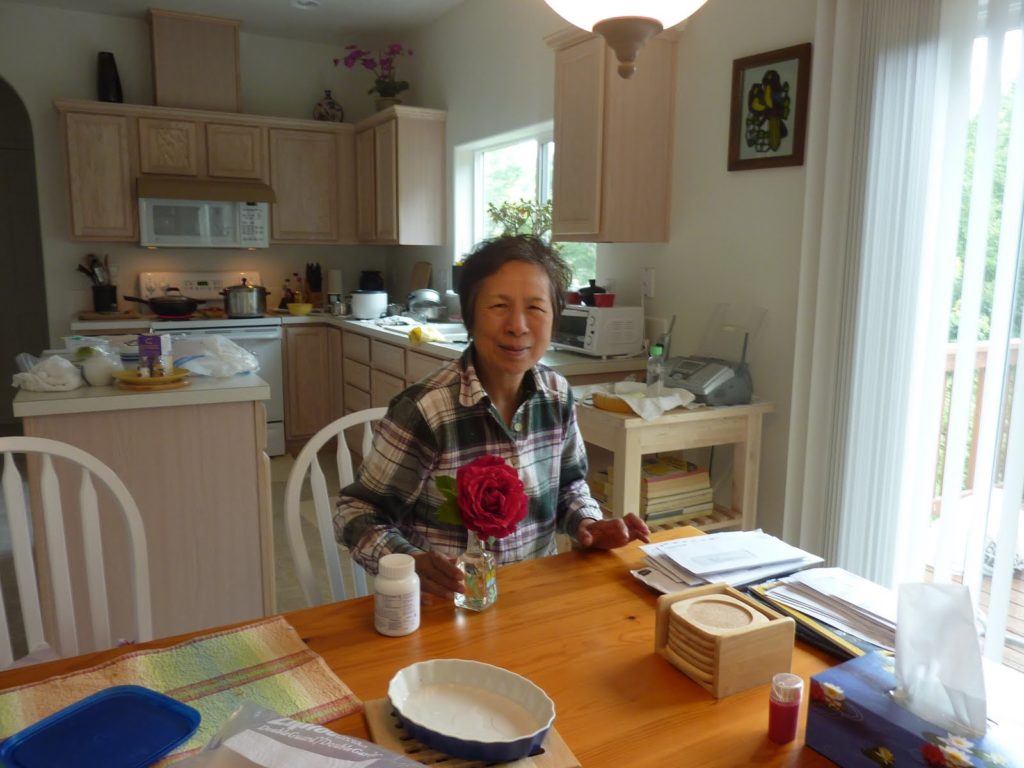 There are four more pictures from West Coast to share:
1) Mom & a rose from our backyard – we were absent about 8 months but the roses still grew by themselves.
2) Our amazing house flowers – after 8 months without any water, Mom started to water them 2 weeks ago, It had 5 flowers like these three already. Very pretty.
3) Hiking on a bridge at La Camas Lake, Camas, WA
4) Hiking on a trail around the lake, Lost Lake, OR with Mt. Hood (white, tall one in the middle) in the background.