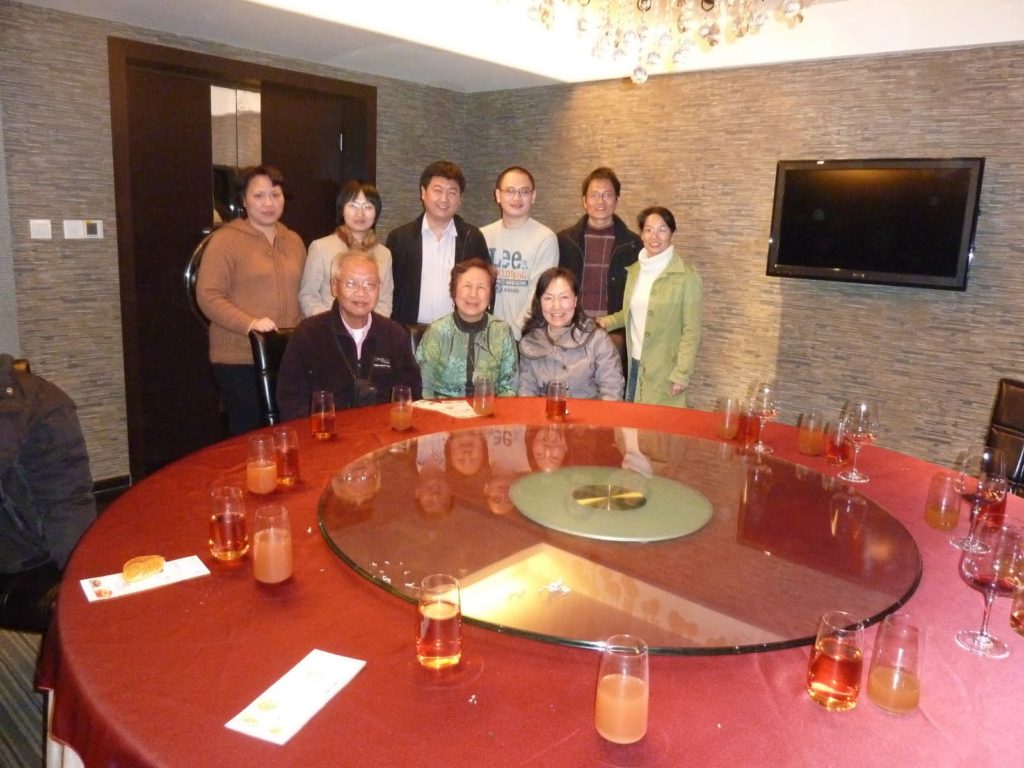 Last Friday, we took the CRH (China Railway Harmony at 250 miles/hr, but not high speed train) train from Hong Kong to QuangZhou, China where Rena spent 6 months as senior consultant there. The city just finished hosting Asian Games. Its dramatic transformation is everywhere.
The company where Rena worked was relocated to an ultra modern Technology & Industry Park on the east side of the city. Its more expensive cafe (about US$7.00 each) is comparable to those of 5 star cruise ships.
Saturday, Rena and I spent the whole day with some young engineers to answer their questions. Saturday night, we had a dinner with Rena's former colleagues. They are much younger than we are. We had a wonderful time there.