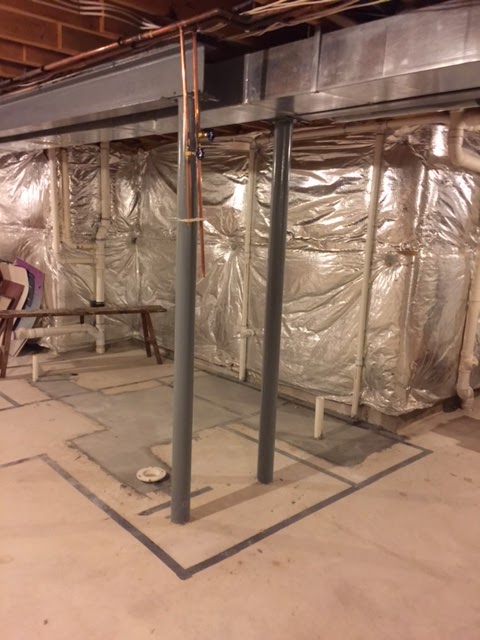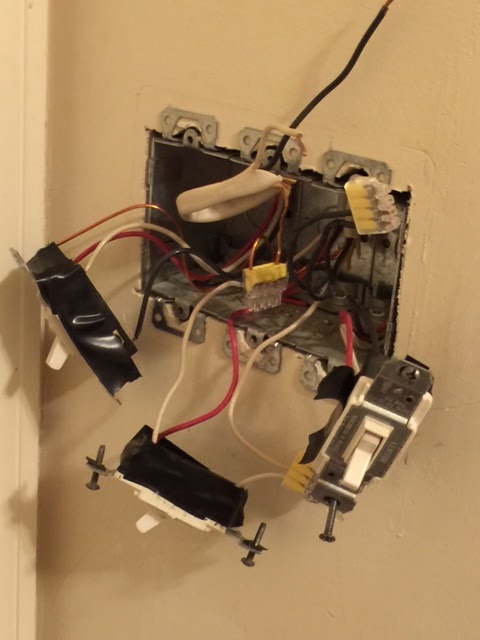 To celebrate my birthday (74) – start working on the basement for the first phase. It is the master bedroom bath (picture 1). The toilet opening is in front after the iron post. To its right is the shower place. Behind the shower along the wall is for vanity. And the bath tub to its left, just in front of the bench. A pair of water take-off pipe (hot/cold) has already been installed several weeks ago.
The tricky part, I think, is the fire-blocking design & construction at all basement ceiling to make sure there is no chimney effect when fire breaks out.
But before that, an extra structure for hanging the clothes (paper towels too) has been completed (picture 2). Also, a regular switch for the stairway leading to the loft, bundle in physically with the three three-way switch box (picture 3), is being installed. It should be completed by tomorrow because all DIY stores are closed for business today.
Btw, Mom took me to a restaurant for long noodles (symbolized long life) last night. She also cooked me a big breakfast. Noodles again for lunch and, today, I don't have to wash dishes 🙂 Great!!! I ought to have 27,010 birthdays. Why? Because 74×365 = 27,010.