I feel much better today. If I didn't know that the room had been spinning for me most of the day yesterday, I don't think I would have thought much about today, but I do have some tiny residual swaying here and there. I needn't have worried about sleeping last night. Despite sleeping all day on Thursday, I managed to sleep like a rock last night. This week, I ordered too many pairs of shoes searching for the right hospital shift shoe. I think it should be the Saucony Jazz, but I can't quite decide the size and/or the color combination. Or even if I like them very much. I don't usually do this (buy and return) but here I am.
Edda got new old person kicks too. The same as the last pair, but much whiter. This essay made me cry today: here.
Vince went to the Drexel and UC Davis receptions at school today. His impressions are that Drexel is an extended co-op program (18 months in an engineering co-op) which is both kind of cool, but also kind of just jumping into work and not college. He asked about clubs there and they said everyone was really busy and off campus, so the club scene was not so vibrant. UC Davis is a big biking campus (though Vince dragged his friend Sam to the session and they laughed because Sam doesn't know how to ride a bike despite efforts by Vince to teach him how to) and they have a lot of cows on campus. Or that their unofficial mascot is a cow. And UC Davis is into tube socks. (I'm like tube socks? People at UC Davis like tube socks? huh? ) It's interesting what Vince comes home to tell me. He's on a scout campout this weekend and so he's sous viding chicken thighs for the cookout later.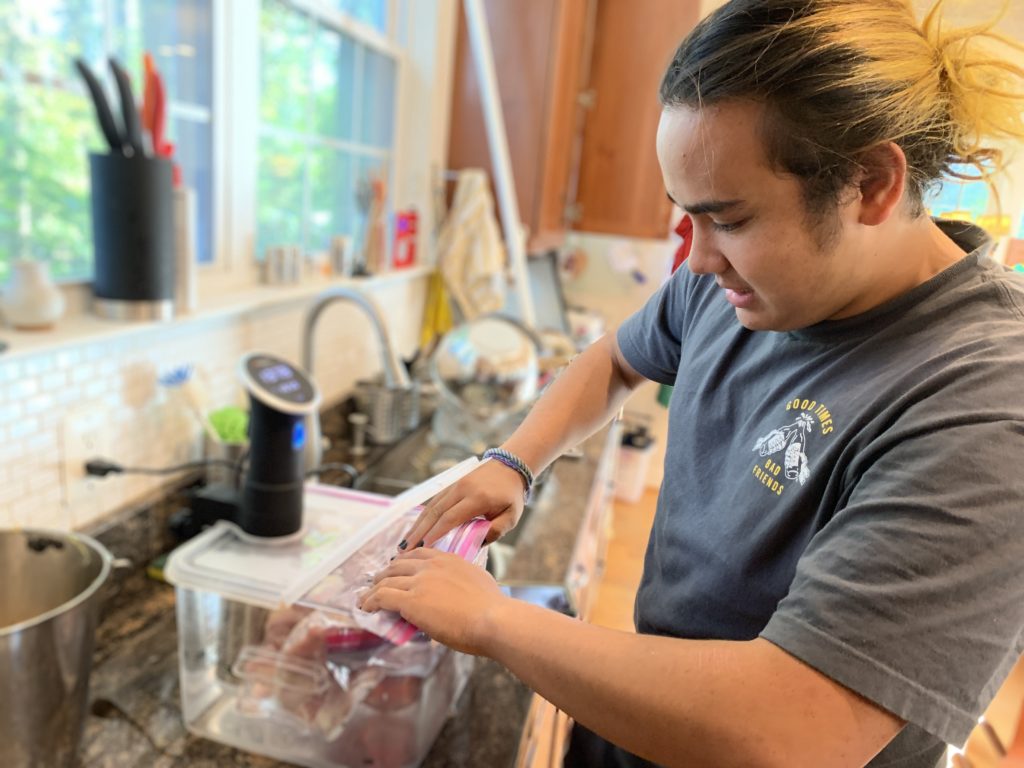 Had ramen dinner with my dad tonight. And now I'm home alone with Edda for the next 27 hours or so. May the force be with us. Jeremy told me last night he was going to drive a combine today and harvest some soybeans. I hope that went well.