Emy turned 40 on Thursday and I took the opportunity to buy big number balloons. (She's staying at the house for a week or so). Jeremy flew home on Thursday, arriving just in time for us to order takeout Chinese food and have an ice cream pie from Carmen's. Vince drove to National airport on his own to pick up Jeremy in the late afternoon. He was, at first, going to take side streets because he hasn't been on freeways the whole time he's had his license (save the two or three times with me or Jeremy helping him merge on and off), but he took a big breath and did it.
My daffodils are blooming and immediately freezing.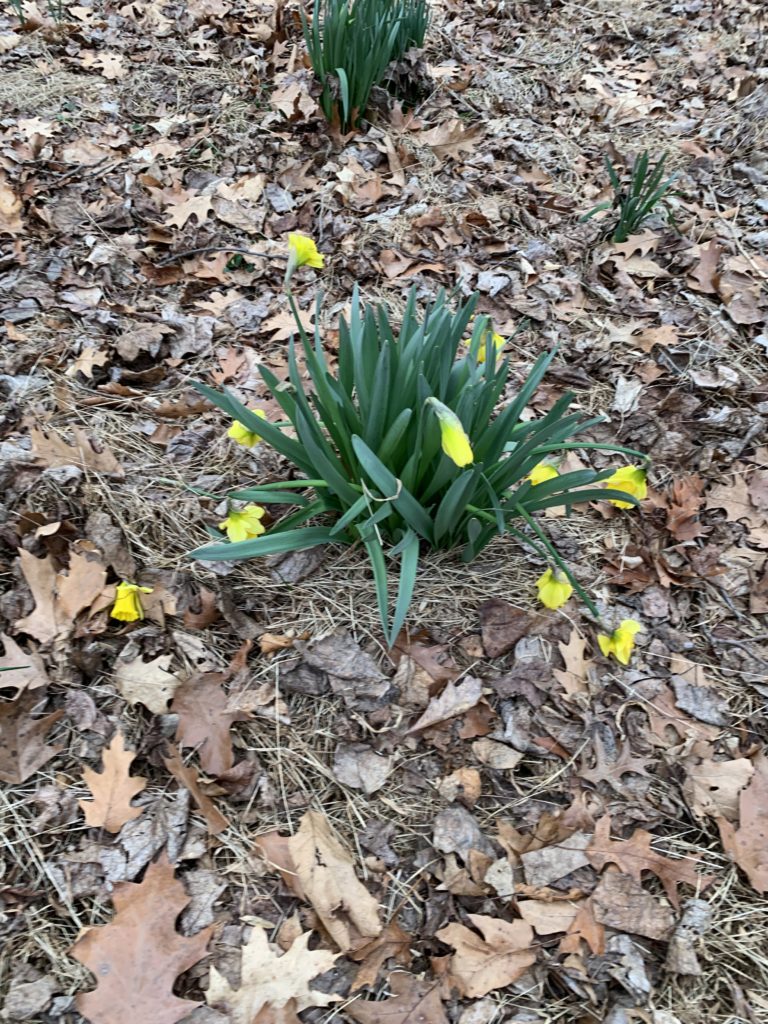 We did make a neurology appointment for Edda in the next few weeks, but no one has seen seizures since that day where she had two. I'm cautiously hopeful. She seems both happy and at times unhappy. I think her feet hurt her. They are rigid and deformed from the very repetitive motion she uses for walking. But maybe she's just unhappy because she's a teenager and she is pissed at everything.
College update: A few more acceptances have rolled in: Penn State, Cal Poly Pomona both into chemical engineering. Toronto send a cryptic email saying that they passed on him on the first round, but that there are subsequent rounds and they'll let him know in 4-5 weeks. Is this a waitlist thing? Vince thinks the first rounds is just for the shoo-ins and it's not a waitlist thing. We'll see. Both Jeremy and I have been like – you know, you don't have to major in ChemE – and he's like – why are you trying to talk me out of majoring in ChemE and I said – it's hard. It's not an easy major. He looked at me like I'm crazy. But, I want to set the record straight. I'm not crazy.