Edda started school on Monday. Without Kitachi, Edda would not be able to participate as Jeremy and I are fully occupied during the school day. It's a constant seesaw of emotions like – it'll be great, we can totally do this for the next 2, 6 or 12 months to omg, I miss my old life so much.
The usual suspects had a impromptu video call – I think the first one of the pandemic? We are maybe trying to get together before winter?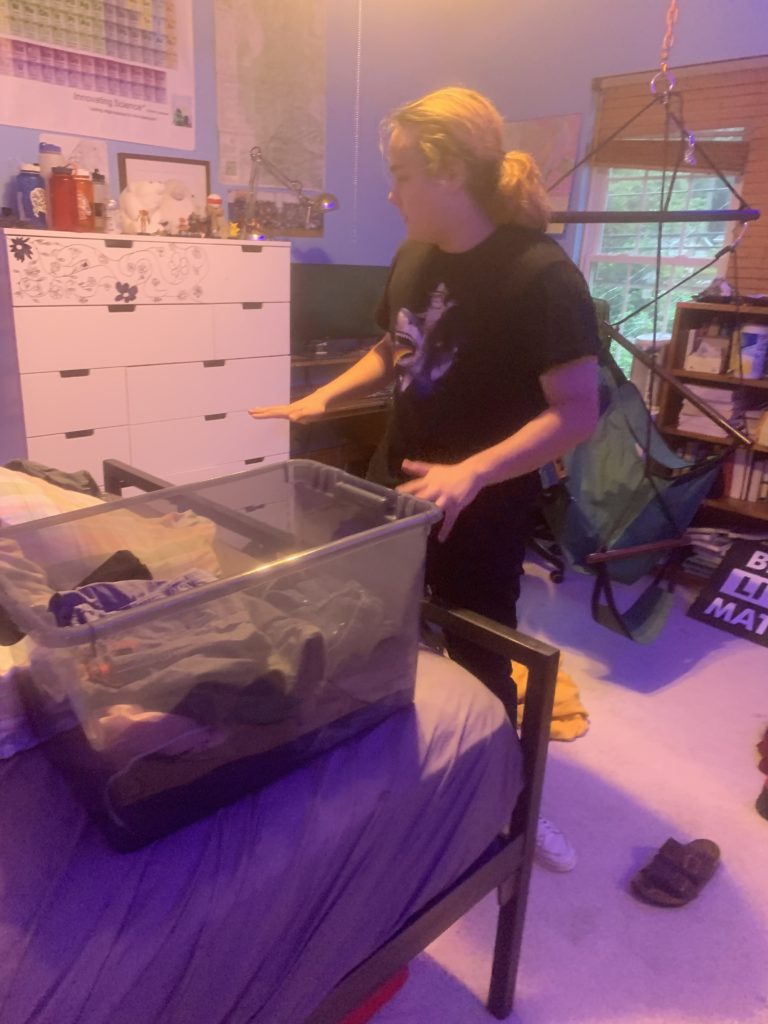 Vince is packing. It's not entirely smooth sailing around here. Lots of emotions… Vince is the last of his friends to start college – whether in person or online. I think he's anxious to start. Even without the pandemic, this transition is hard. I think Vince is really moving out. I mean, I think some families think their kid is coming back for the summers or even moving back into their house after college. I have no expectation of this from Vince. I never really moved back home after I left for freshman year.