Edda started school on Monday. Ack, I'm anxious and irritable with this new routine. I mean, I'm excited that Edda gets to see her friends and be with her teachers and paraeducators, but man, it feels like I'm sending her into a not safe situation even though, logically, I think that she will be fine and her class will be fine. (I think the person I should worry about the most is Vincent, who I can't see (out of sight, out of mind), but is out there doing college stuff with college kids.) Remember when you were in college and, for most of us, bad things happened only to the mythical and mysterious "other people". Now we all know better.
Jeremy prepped the meals Monday morning. I prepped Edda.
Maxi was out of her mind with excitement. She knew something was up and danced around all of us all morning. She figured it out and took her regular sentry position at the front door – ready to alert us to the bus.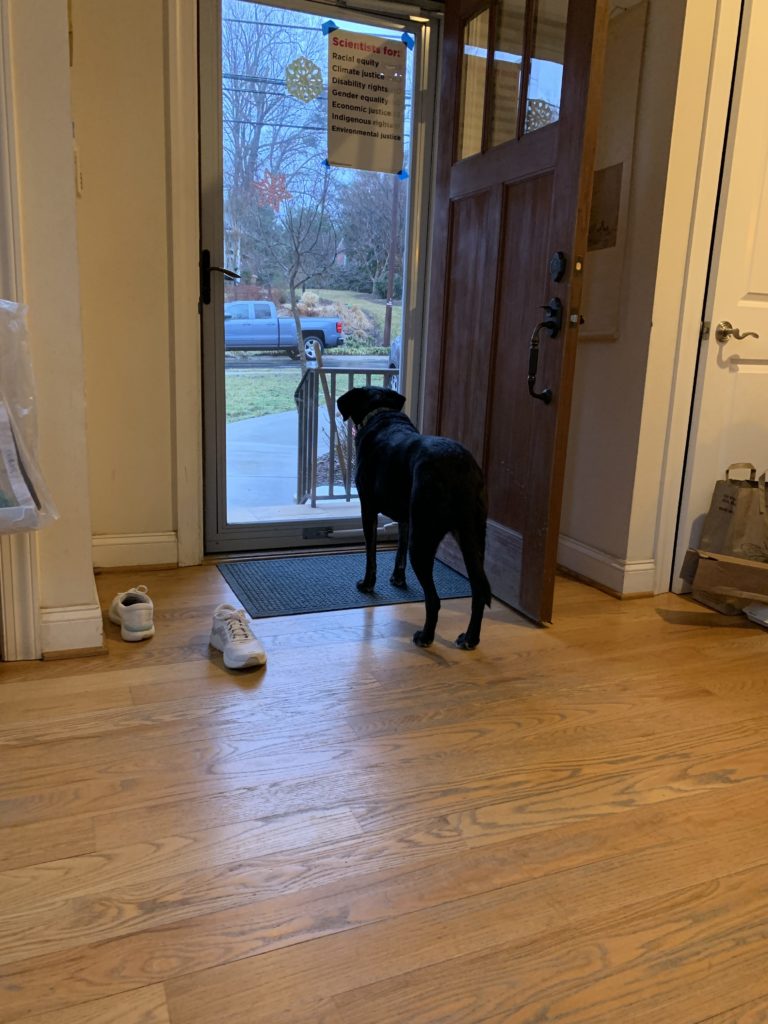 And here's the bus! The regular crew is back. Edda was the only kid on the morning route for now.
In the afternoon, I took Edda to her 2nd vaccine appointment. Jeremy had warned me that they had stood outside for about an hour last time and that he and Edda were unprepared for being cold/hungry. I brought a blanket to cover Edda in her wheelchair, but we were only outside for 10 minutes and were seen promptly. On Tuesday, we kept her home because I knew she would be tired and she was running a fever.