OMG. This TV. It's like I've never seen TV before. I don't think we've bought a state of the art TV in over 15 years. Go QLED technology material scientists. We've always bought cheap-ish, small-ish TVs or waited for Vickey to outgrow her state of the art TVs and give them to us. I can't believe how good Finding Nemo looks. Or how people seem to be sitting in your living room. It's really a shame that my eyesight is aging so quickly – I'm sure it this TV would look even more fantastic with 16 year old eyes. Edda is delighted. We consume a tremendous amount of media, but we don't (except for Edda) sit in front of a TV and watch shows together. Jeremy watches lots bike races and commentary on a paid bike sports channel and various youtube channels, mostly on computer monitors set up in the kitchen while he cooks and in front of his indoor bike while he rides. I generally watch random things on youtube or Netflix, but almost always privately on my phone. Never the Crown, Game of Thrones, that tiger wife show, the kardashian shows or Bridgerton. I eagerly watched Away, My Octopus Teacher and Queen's Gambit on Netflix. I watched Fleabag on Amazon Prime.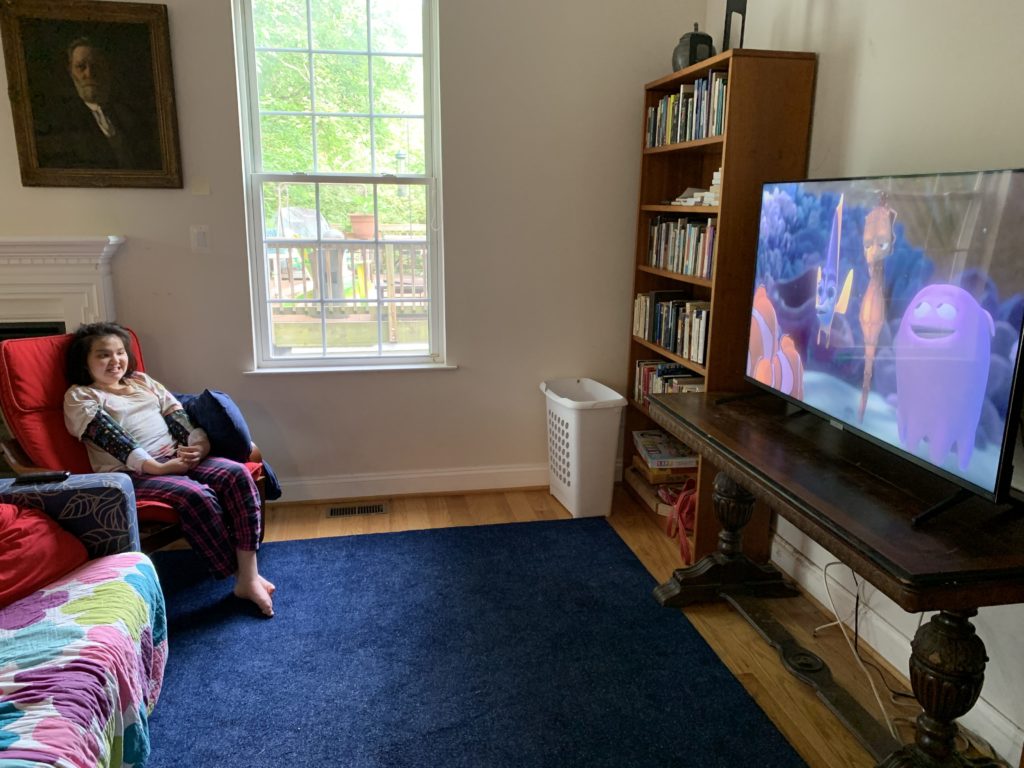 Jeremy went on his first group ride since the beginning of the pandemic. I'm glad he got to go. Look at all those MAMILs.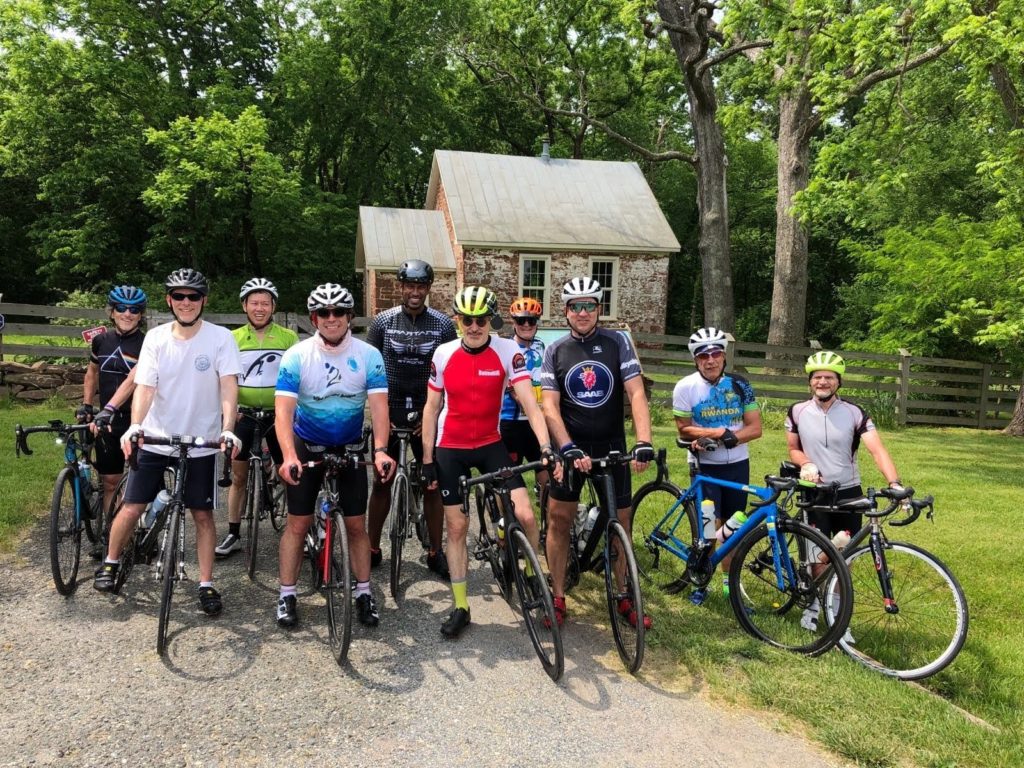 Jane cooked Sunday night dinner. I'm so sorry I missed this (I was at the hospital working). She hit it out of the park with vodka pasta, a salad, app and dessert. And Jeremy said the conversation and company was lovely.