On Wed night, we had our usual Wed night dinner with Mike and Sofie. Mike had guests in from Topeka, Bob and Julia, and we were happy to host! We partied until 9:30 pm! omg, so late for weeknight. Mike and Bob have known each other since middle school. It was entirely so much fun and we realized mid-way through that Bob and Julia might be the first "strangers" invited over to the house for a dinner party. A big, pandemic milestone. (I think this is not really true, but it felt that way – an invitation handed out with no hesitation and with excitement). Julia, who sat next to me, turned in the middle of dinner to me and quietly asked how I was – referring to how I've been since Alice's death. And then I paused a bit to think about it. I think about Alice everyday, on every walk in the neighborhood. I miss her, sometimes I'm so very sad, other times I'm happy with the memories. Lately I've been asking Alice (in my head) for advice and trying to listen to her voice in my heart – I feel like she can see everything now and I don't need to explain anything to her, I just need to listen to her. What should I do, Alice? I'm never sure these days.
They gave out COVID-19 response team medallions to all the hospital staff this week. I liked the idea it more than the medal itself. (This is true of many things – the anticipation is better than the thing itself). They listed the hours to pick them up and I just went to the little desk to get it. There was a card that said "with gratitude and appreciation for self-sacrifice, compassion and countless acts of kindness". Jeremy was like – there wasn't a ceremony with a stage and dressing up? There should have been. I said – there was a very smartly dressed gentleman with a bow tie who handed it to me and said in a very honorific voice that on behalf of the head of the hospital, thank you. And Jeremy said – A bow tie? Well that's pretty good. I never thought I get an award at work with the word kindness it in. lol. I'm so tired, I looked at the DNP program at Maryland (which was the plan circa 2017) and just sighed. I can't stomach 16, 18, 20 more classes.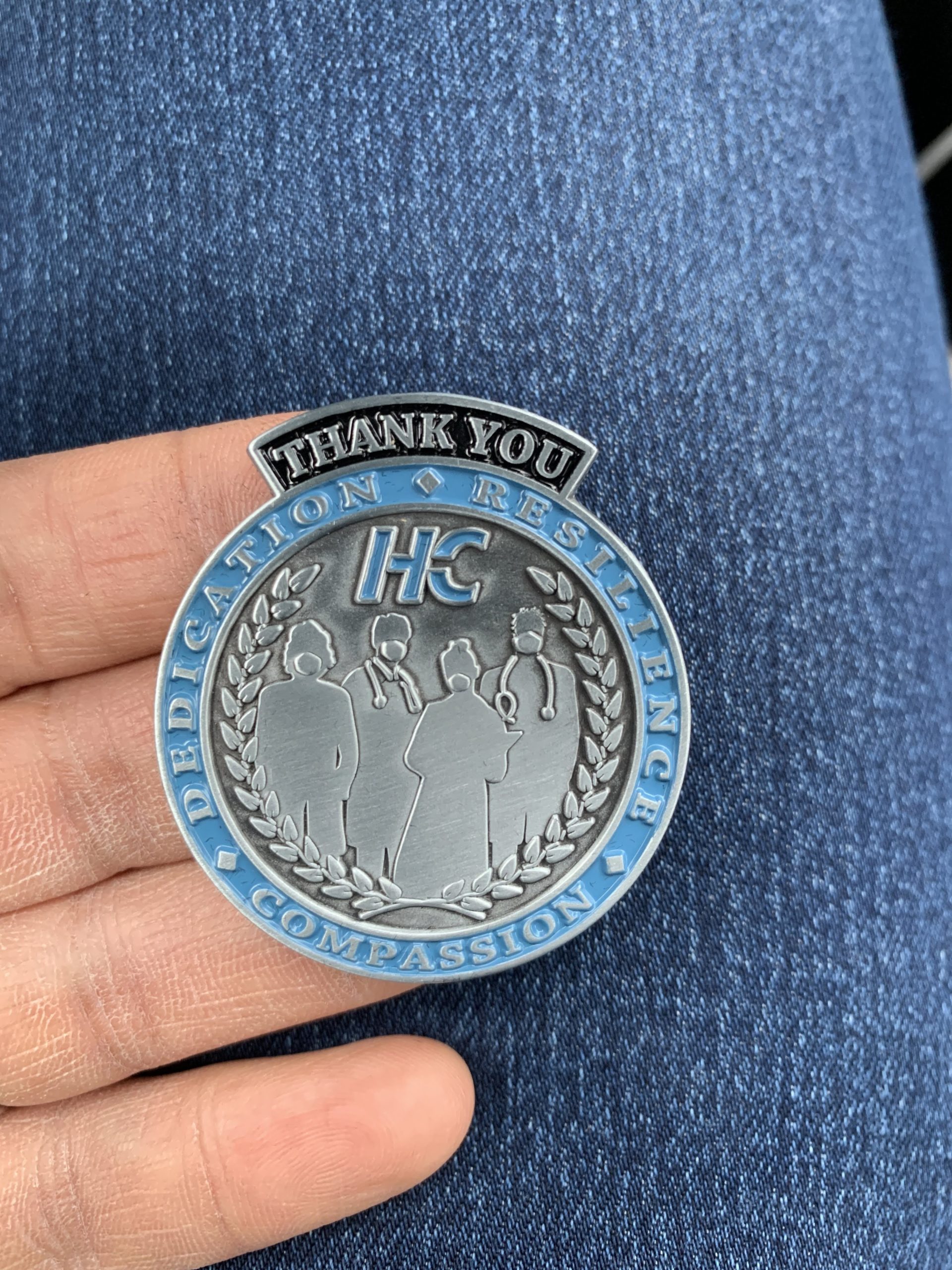 I spent Purim morning making hamantaschen with Jane, Gene and Bette over in Riderwood. I had Lauren's mother's recipe and we had a great time together, talking. I love Sunday night dinners with the DC martins, but it's a group conversation (that often talks about poop), so it's nice to spend time in a smaller group. They turned out kind of not triangle shaped. Jane made her famous salad and we all ate lunch together.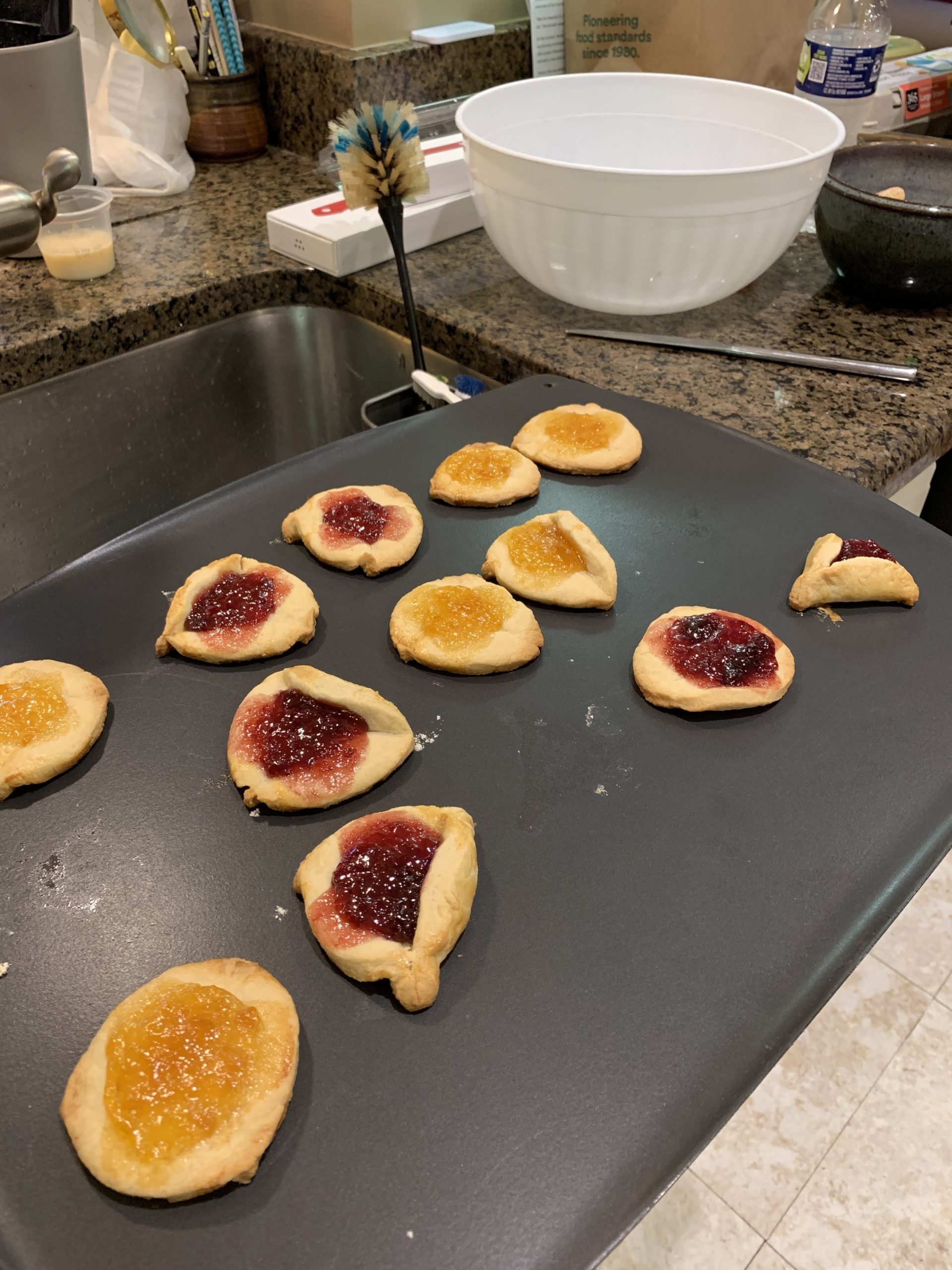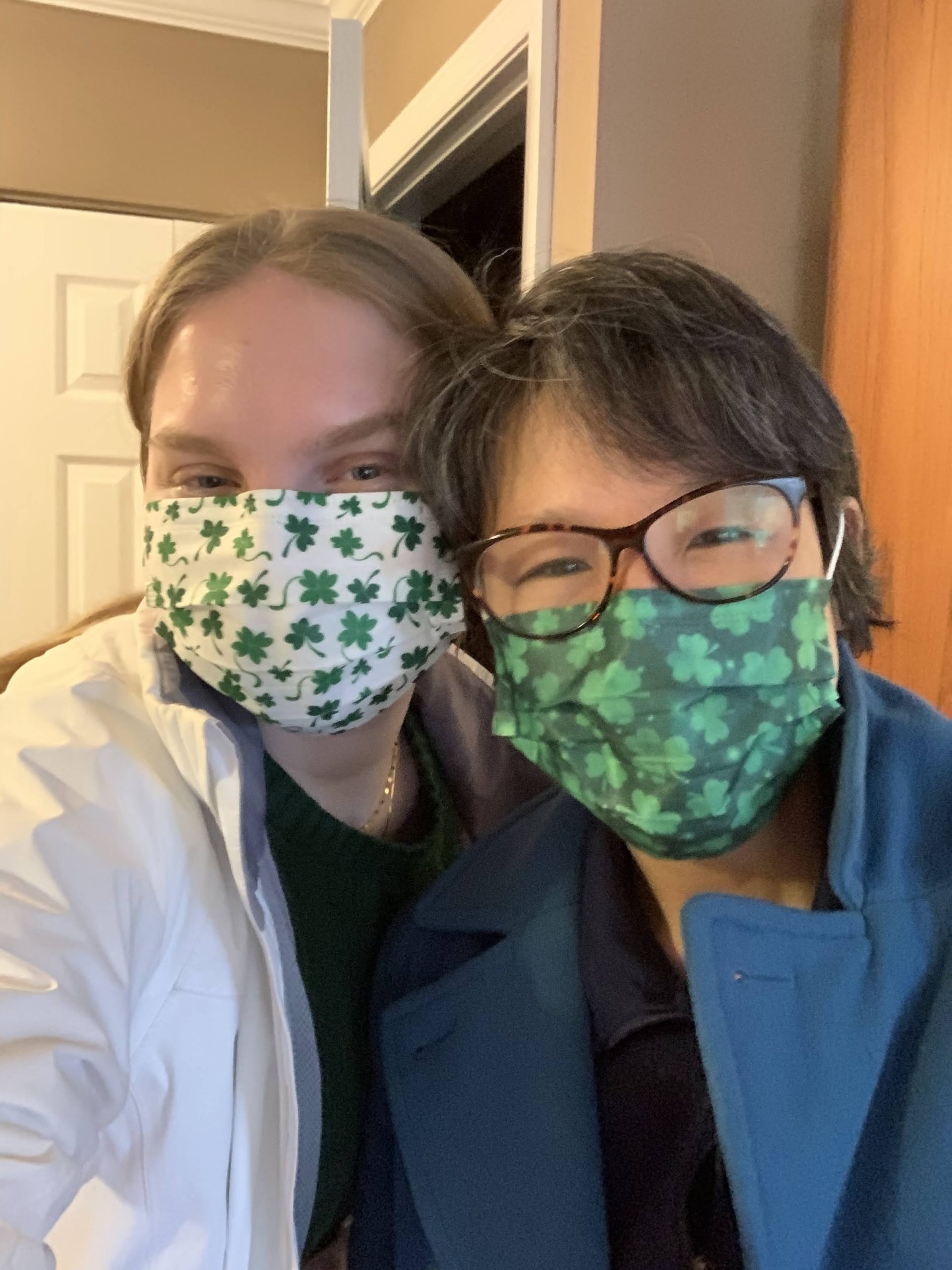 Hahahaha. I love this notification from Spotify.