Jeremy and Emy spent the weekend bike racing. They were up near Saratoga Springs doing the Battenkill bike race. This was Emy's first organized bike event and Jeremy's third (?) time doing this course.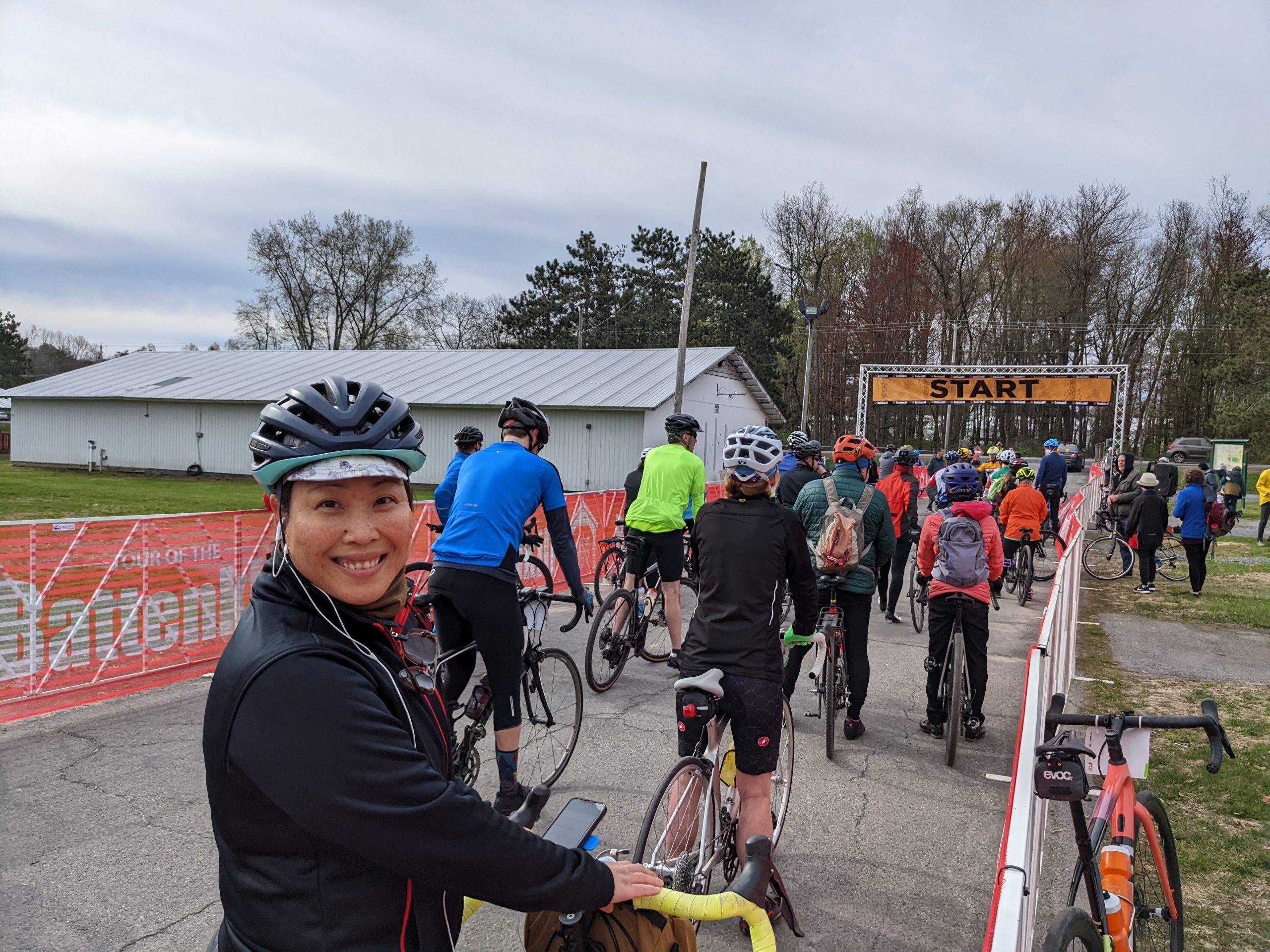 They had a nice time from what I gathered. Jeremy did not break 4 hours (I think his previous times were 4:01:12 and 4:00:53 or something like that), but he didn't take it too hard.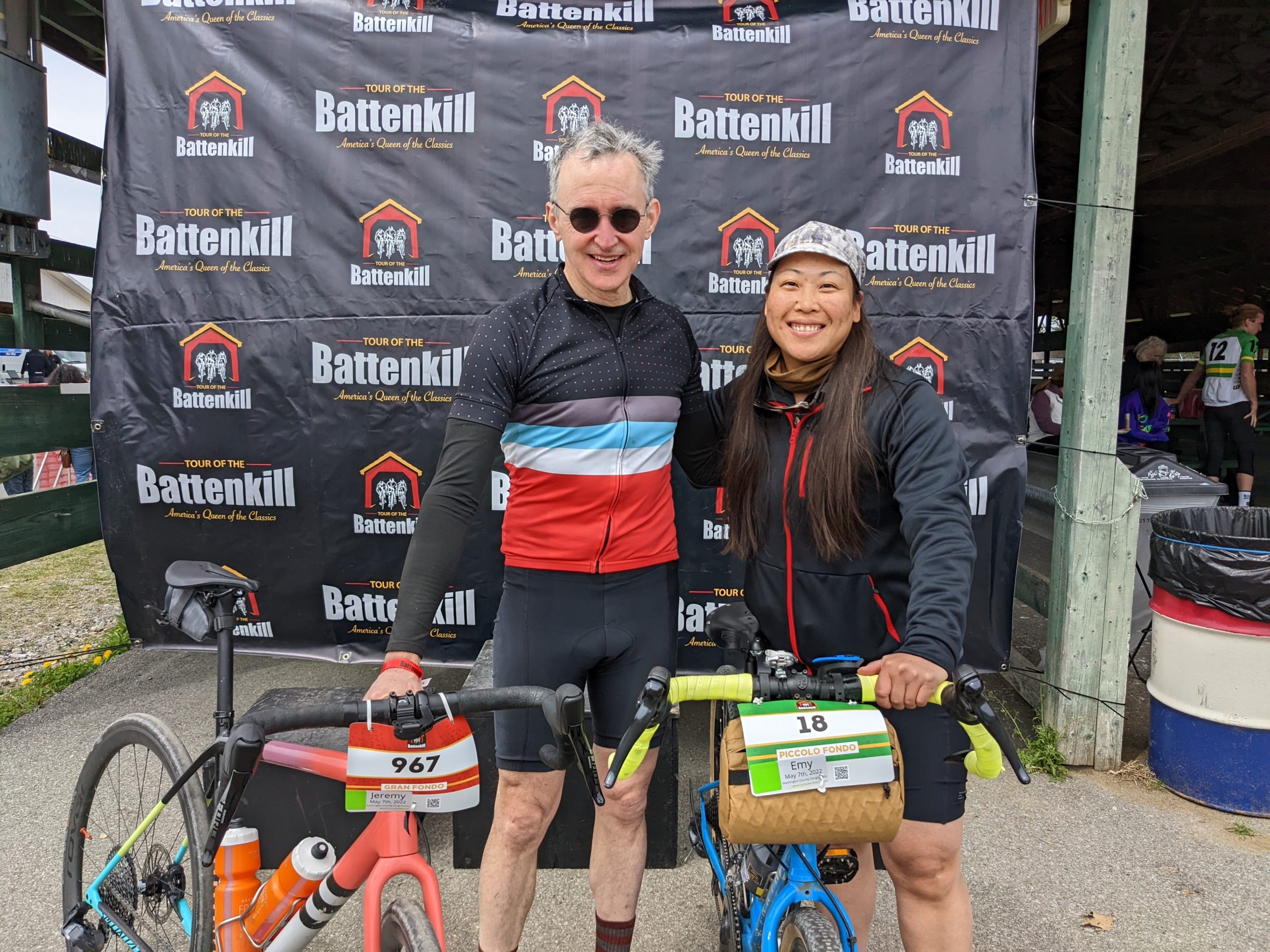 And the reward for racing for four hours – lots of ice cream.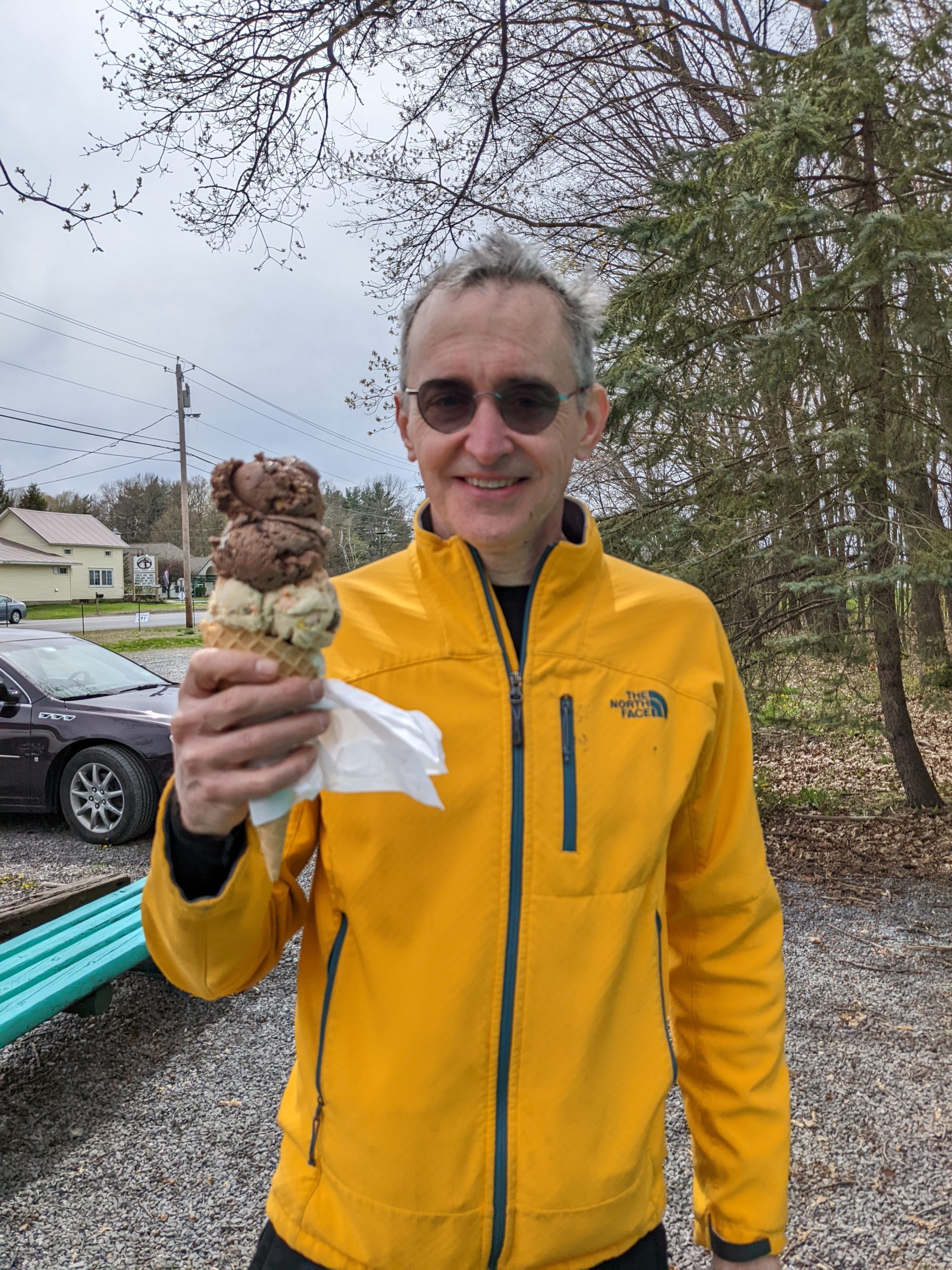 And today is mother's day! I'm with Eliana and Edda and I made a mother's day brunch for us. I consider Eliana a daughter in many ways, she knows I'm looking out for her and she looks out for me. She signed some guardianship papers for me last week when I needed a witness and asked – after some hesitation – who's taking care of Edda if Jeremy and I are both gone. I told her our semi-complicated plan (which I'm in the middle of finalizing) and then she said – you know, I'll take care of Edda if you are gone. I'll be here with her. and we both cried. There is a lot of crying around Mother's Day. I made cheesy eggs, buttermilk pancakes, bacon, fruit salad. We sat down and ate and chatted about motherhood. Edda was happy.