I went with Rachel to Ellicott City to have Korean BBQ. I usually don't like to travel so far (45 min, lol) for food, but Rachel insisted and then said the drive counted as part of the outing and she was treating! She asked if I had eaten breakfast and I said that I had and then she said that I must not be hungry and therefore, we needed to sit in the car in the parking lot and wait until I was properly hungry enough to eat enough. I protested – I was hungry! (I was.) I should have clarified that I ate a small breakfast. She ordered completely in Korean and I just needed to wait for all the small dishes to arrive in front of me. And proceeded to eat enough to twice fill my belly. Very nice.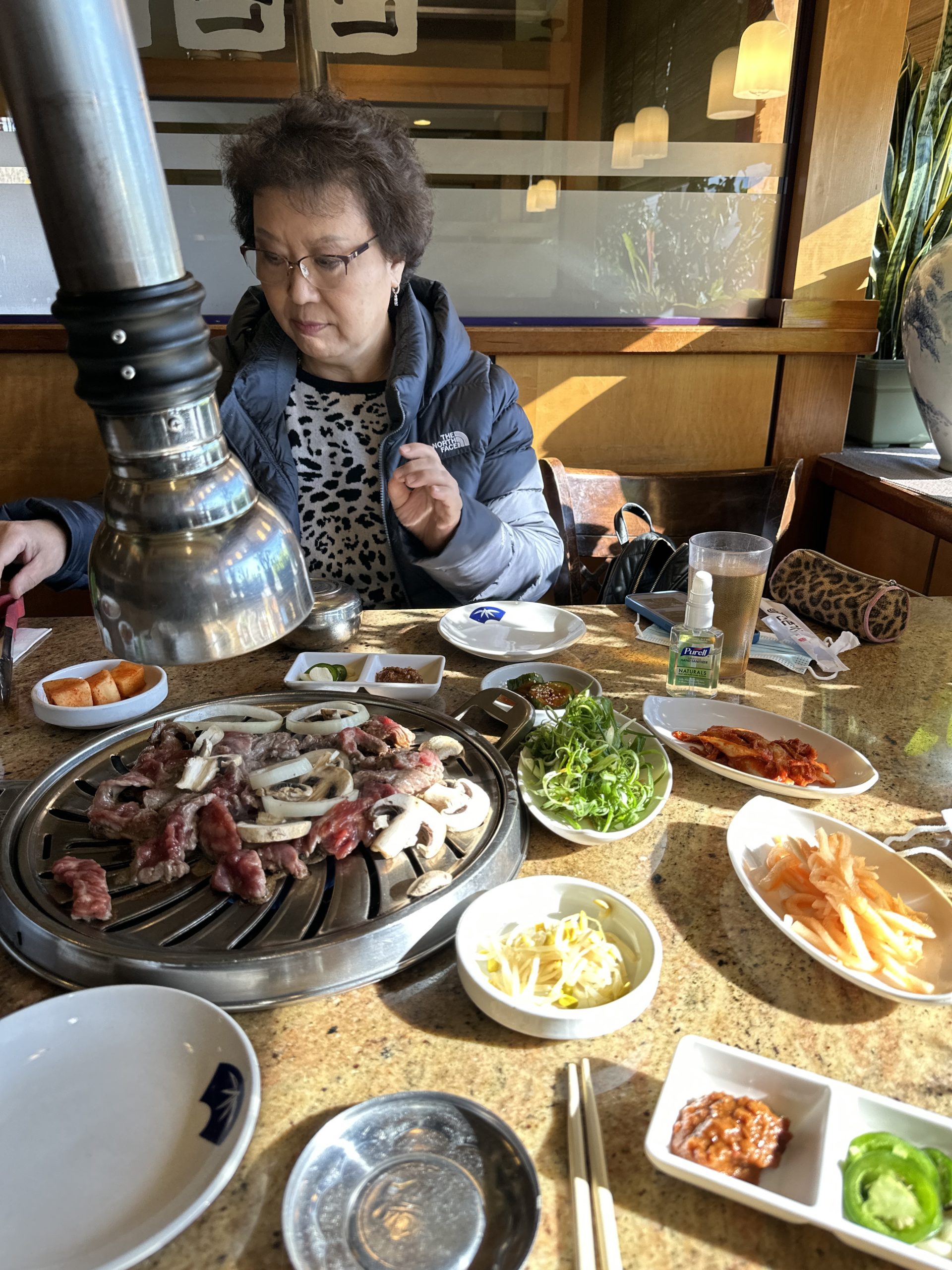 And then we went to the Lotte market where she got me these delicious red bean fish-shaped pastries. As I've gotten older, I've become more and more fond of red bean paste, so I loved these. Also, in this photo, my hair is so grey! Grey enough to match my coat. Rachel also always tells me that I need to dye my hair. And then I laugh. And then I come home and ask Jeremy if he thinks I should dye my hair – you know, to maintain the sexiness – and he laughs and says – you know, you could dye it dark blue, purple or red and then it would seem black in regular room light, but in the sunlight, it would have a hue close to the dyed color. Honestly, I can't dye my hair because I'm trying to keep the age-appearance gap between me and Jeremy not too great. He looks like an old man.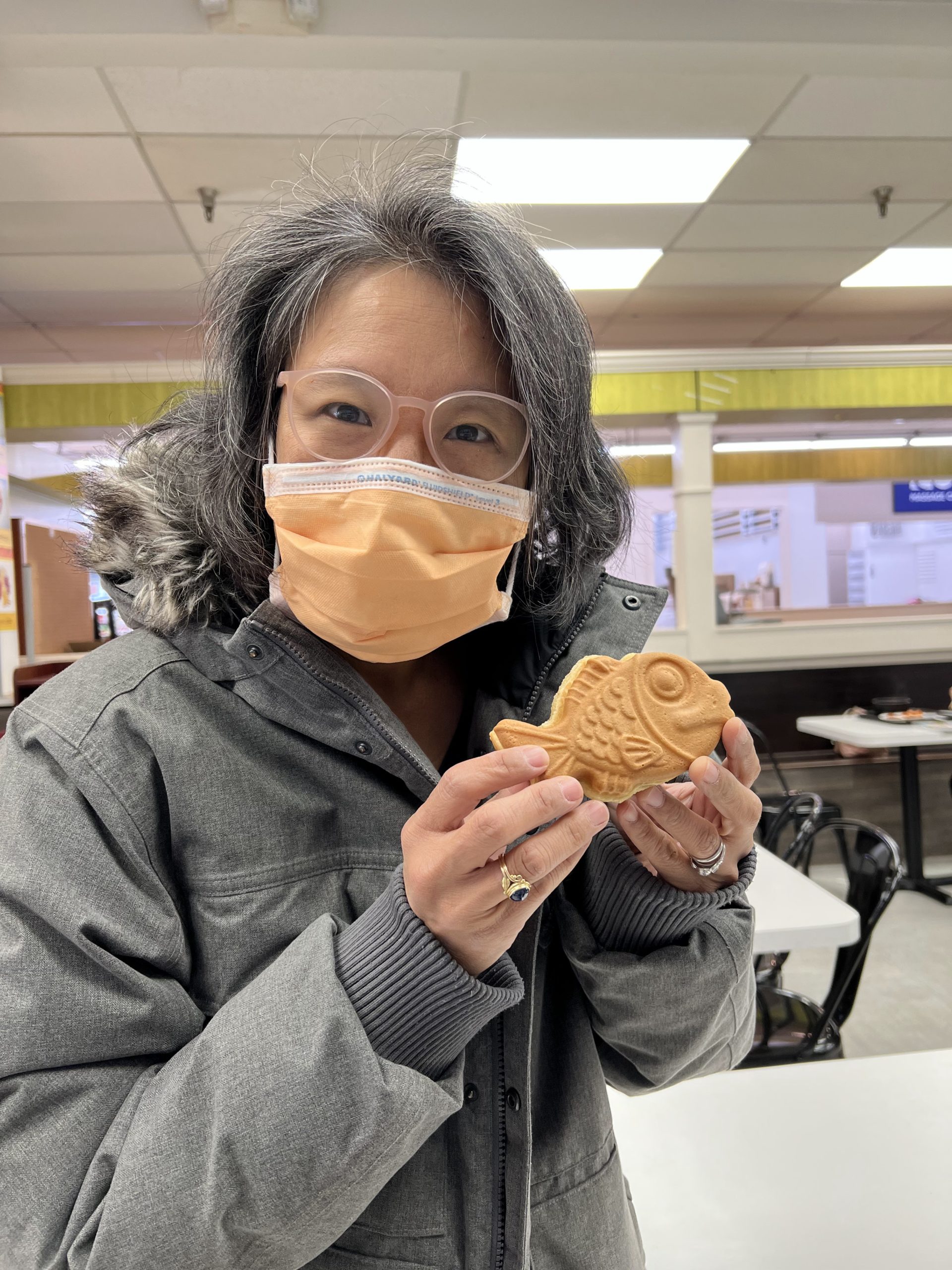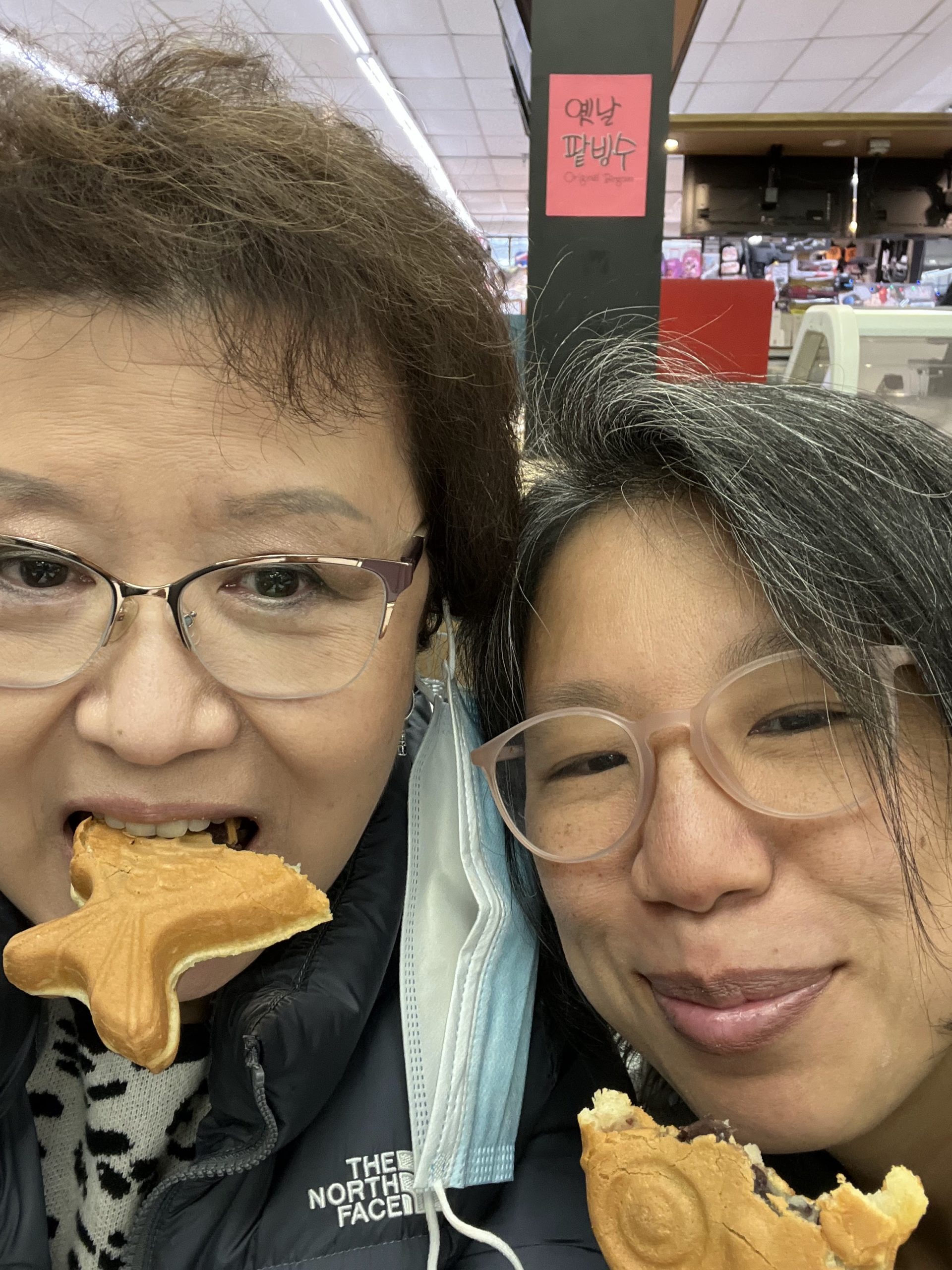 And then I got as a gift a baby plant! I'm going to her daughter's wedding in Miami in April – I'm very excited because I otherwise have no reason to go to Miami (not even as a layover) and it would have remained unvisited during my lifetime (I also try to avoid Florida). I want to take this guided kayaking trip in the Everglades, but to get the guide, I needed to find a partner (at least 2 need to sign up) and Rachel had a suggestion of a friend of hers who might go with me. I could do the kayak trip unguided as they do rent kayaks and the five mile course is marked with sticks, but I'm afraid of the alligators. If I get eaten by an alligator, I'd like someone to be right there watching and then immediately call someone. I'd rather it not be – oh, where is Doris? She said she'd be back by 2, but I dunno. Maybe she's lost or went shopping or is now living in the belly of an alligator who did not eat breakfast that day.