So Edda is for sure covid negative, the PCR test came back yesterday afternoon – faster than I anticipated given that both the test and results were over the weekend. I'm keeping her home from school one more day, she did run a fever yesterday, so I want to send her in 100% or at least 95%. I would say yesterday she was 80-85% herself. With Jeremy gone, I felt like I didn't have much planned for the two of us, but I cancelled dinner with my parents, seeing my neighbor's soccer game, childcare for Edda on Sunday and Sunday night dinner with the DC Martins and we spent the weekend – Edda watching TV and blowing out what felt like gallons of snot and me kind of working? I don't know what I do with my time, but it passes quickly and relatively productively-ish. Even without the physical meetups, my weekend felt unusually social – lots of phone calls with pals (I owe you a call, Ruth!), lots of text messages of people checking in on us, Spanish lessons with Ana.
So I won't bury the lede (well maybe I did with the Edda update) – Jeremy didn't make it up the mountain in under an hour. 1:03.20 which is a PR, but off his main, aggressive goal of under an hour. He started out too fast and then lost power during the 2nd half of the race.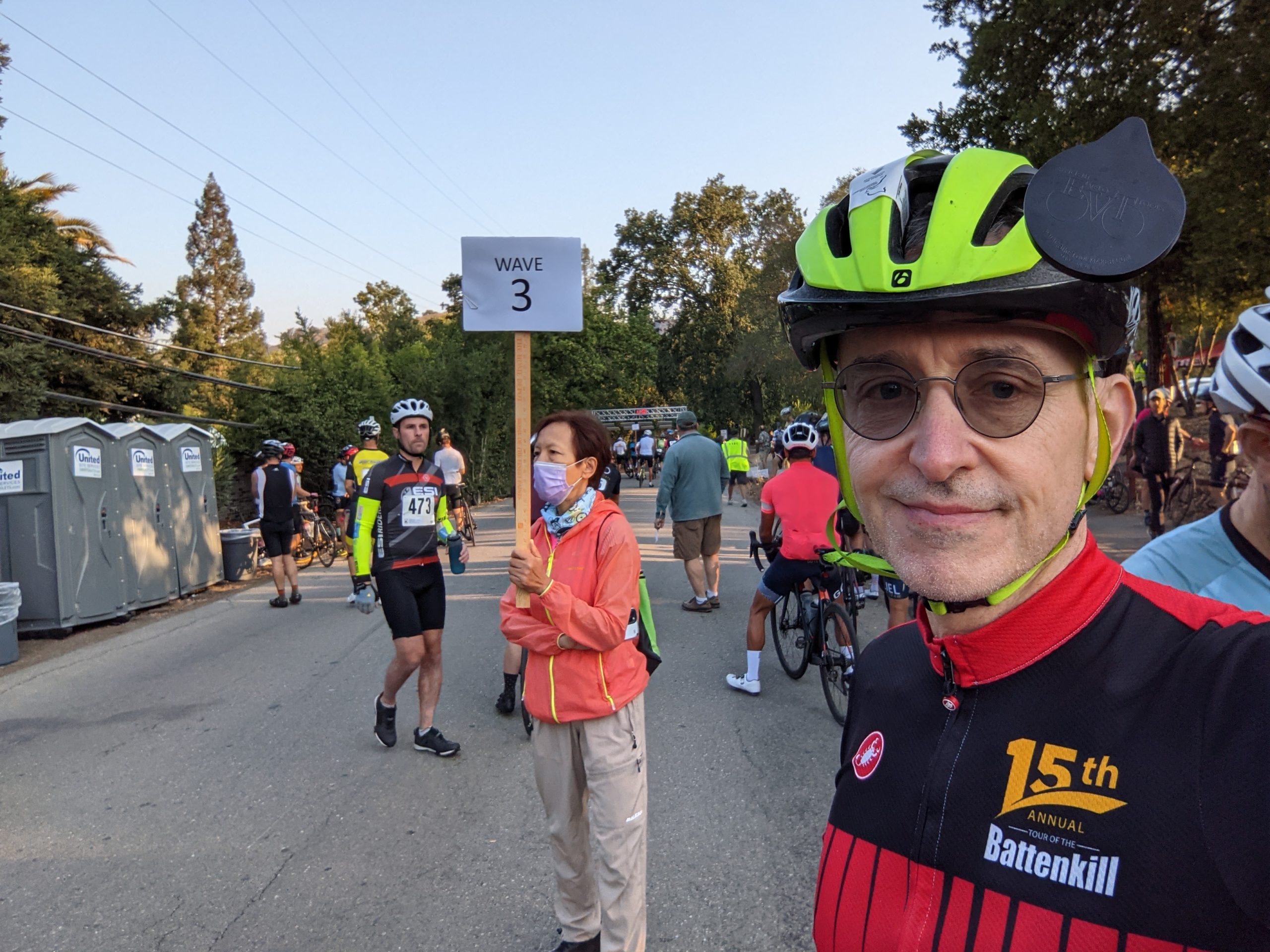 I did follow him on his beacon during the last few minutes of his race, it's not really for race tracking, it's mainly for safety, so I knew it was going to be close. We talked after the race and he wants to try himself again next weekend. (This is one of the reasons his trip is so long, two weekends to try for his goal bookending his business trip. I know, I know.) His pacing was so poor that he thinks the 3 minutes is in him if he paces it right. I think that assessment is quite accurate. Sometimes races can be good and sometimes they can be bad if you are just going for time. Races are exciting and fun, but, especially at the start, they can pull you out too fast because, honestly, most people are terrible at pacing and go out too fast.