Jeremy and I were unusually happy to host Noah's sleepover last night. We were like – it's a party. Like a real party. I'm still getting used to the idea. Sofie and Mike came over for the dinner part. We made pizzas (pepperoni and black olives – sofie, cheese – noah, pepperoni – edda, pepperoni, olives and mushrooms – me) . Noah was a bit shy at first and there were moments during the evening when we thought we would have to return him to his parents, but he never was truly upset or agitated, so we made it through the sleepover without too much trouble.
Noah is 3, so he's only known life with masks so he really didn't want to take his mask off to eat (or to sleep for that matter). We tried – pizzas, apples, juice, bananas, cookies. Lots of interest in the cookie – but no unmasking. We didn't press it very much we were focused on having a good time and having it go well.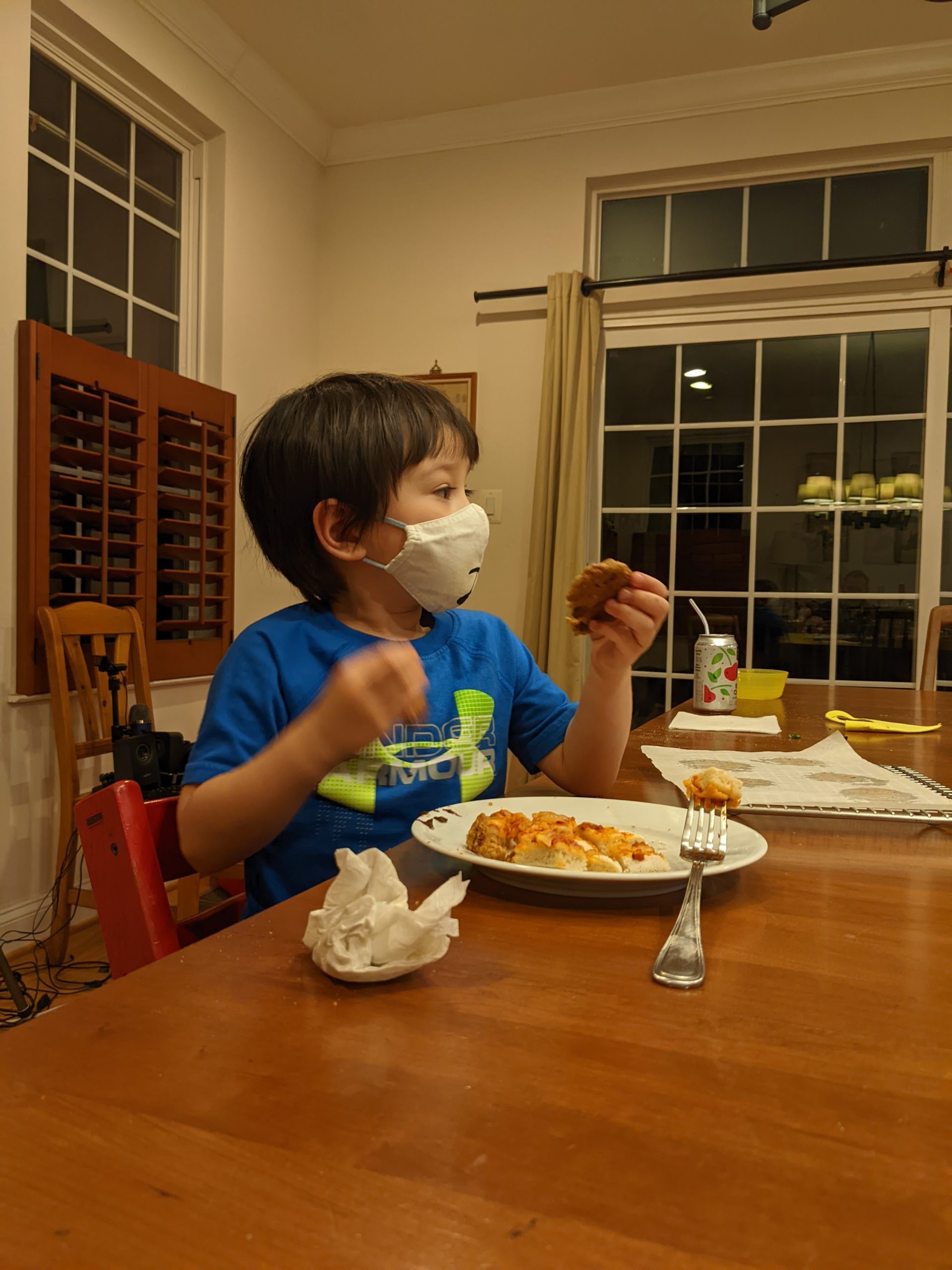 He loved reading about trucks and trains and airplanes. Jeremy and Noah share an interest in transportation – we watched lots of videos of big airplanes carrying big cargo.
And, finally, there was sleeping in a tent in our bedroom. I thought I would be stuck in the tent for the entire night with a very squirmy toddler, but I managed to sneak out at about 10:15 pm and sleep in my own bed. Noah slept through (!) and his parents got the best night of sleep in a long time. Winning all around.