Friday was the last day of school for Edda – the first of her four senior years. I had the chance to hang out with her teachers and aides outside for about 15-20 minutes. I am deeply, deeply touched by the professionals who work with kids like Edda. Educators are the real heroes of the pandemic. They came through for Edda in 10,000 ways. Oh Edda, I'm sorry for your difficulties, but there is sunshine in your life. Sometimes I get wistful and say things like – oh, if Edda didn't have Rett, she'd be going to college in fall. And other times, I don't think of this at all and I'm ok with everything.
I have, embarrassingly, gotten out of the habit of taking Edda anywhere on the weekends. Jeremy and I generally trade off minding Edda in the house. This is how my mind works, I initially berate myself for not taking Edda out – oh Doris, you are so lazy! Why not take Edda out, she'd enjoy it and it's not so much trouble. And then someone will point out, well there was the pandemic and we weren't going anywhere for two years and then I'm like – oh yeah, you haven't done it because you haven't gone to Target in two years. Jeremy was not at home on Saturday, so I had two outings with Edda. One to Target with Sofie for some father's day shopping (I got Jeremy some Reese's PB cups) and the second to dog training. Target was simple because, well, it's Target and Sofie would help me if I needed help. Dog training was trickier because I have an untrained dog and Edda and people who didn't know of Edda and aren't really my friends. But that was fine too. Edda was great at dog training tucked in a corner watching videos on my phone. Elka did manage to escape from me, so there was a moment where I was chasing her across the parking lot yelling "stop! elka! stop!" to no avail because she's an untrained dog on her way to being a medium trained dog.
Jeremy had excitedly bought the newly released Garmin bike computer last week and it arrived just in time for his bike race on Saturday. I seized this serendipitous opportunity and asked – hey, can the kids give you that for Father's Day? And he said – it's the best Father's Day gift ever! Hahaha. Perfect.
He rode a bajillion miles yesterday – ten hours over hill and dale. It made him happy. OK, hold on, let me figure it out. The race was called the diabolical double and it was supposed to be 125 miles, but he took a wrong turn and it took him a while to figure it out and so he went 143 miles.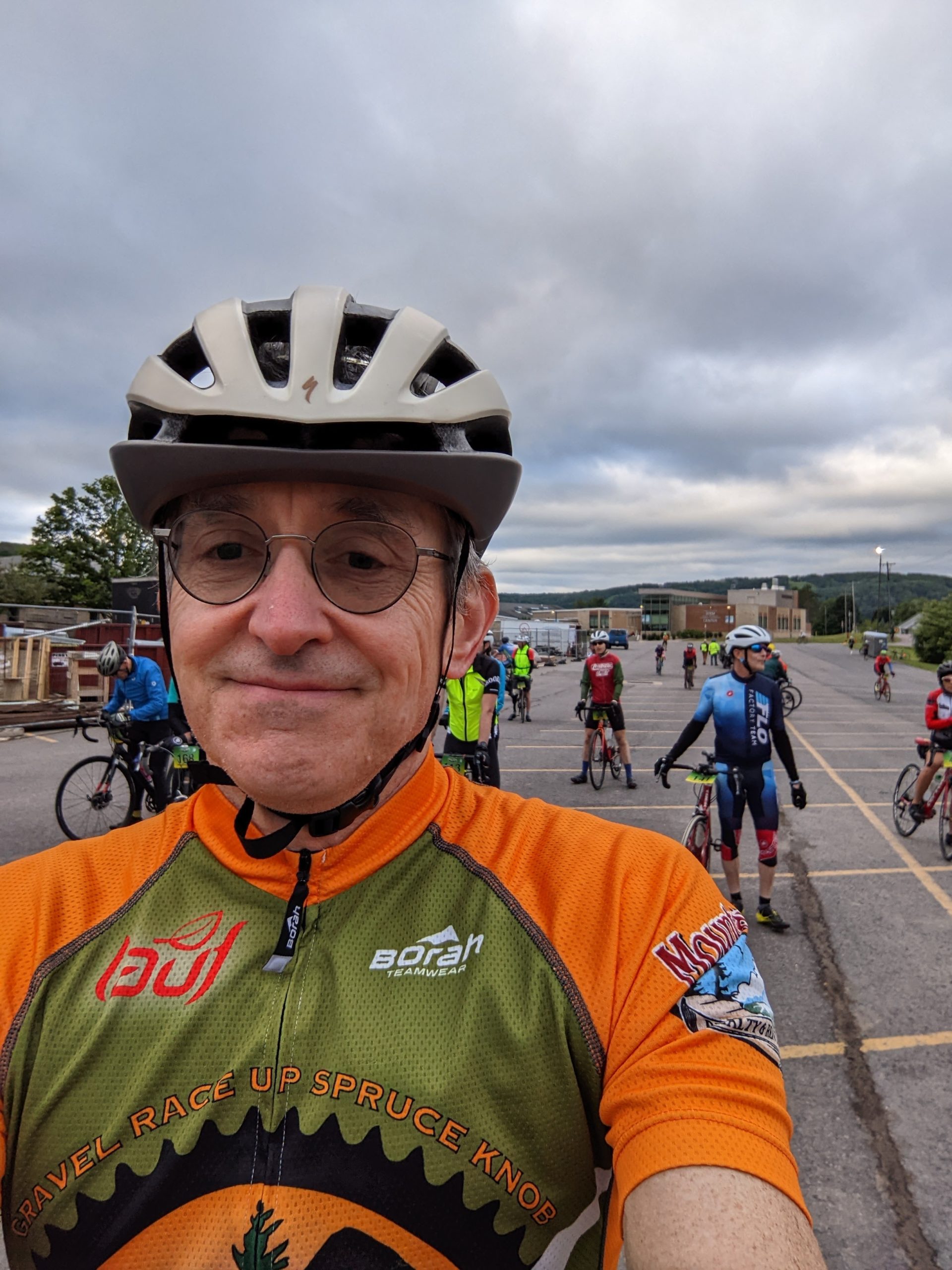 And I love this dog. I am besotted. I feel like heaven and earth have moved to bring us together here at this time.