Jeremy went to Detroit/Ann Arbor for one night. Outbound flight was 3 hours delayed. About 50% of the flight was masked. At the conference, Jeremy was only one of the two people masked. We know so many people with covid the past few weeks. We are wondering when we'll get it again. Jeremy got a reminder to get his 2nd booster shot. He hasn't gotten one, it seems moot now since he got sick in April with a more current version of Omicron.
I'm not on Instagram really, so I make Jeremy follow people that I'm interested in. Olivia from Peloton got married a few weeks ago and I really wanted to see the dress. Jeremy obliged. I love the photo and I'm ok with the dress.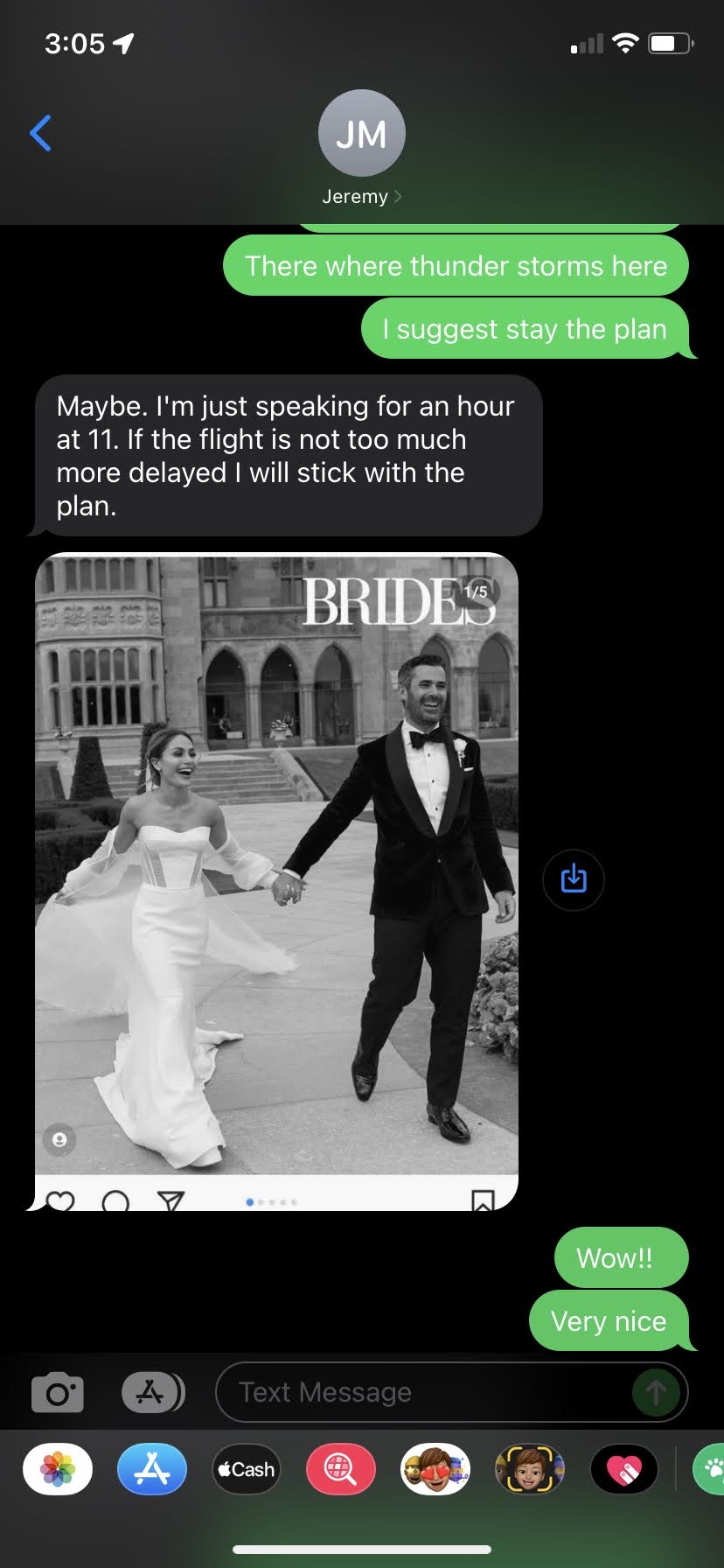 We also texted about our pokemon woes.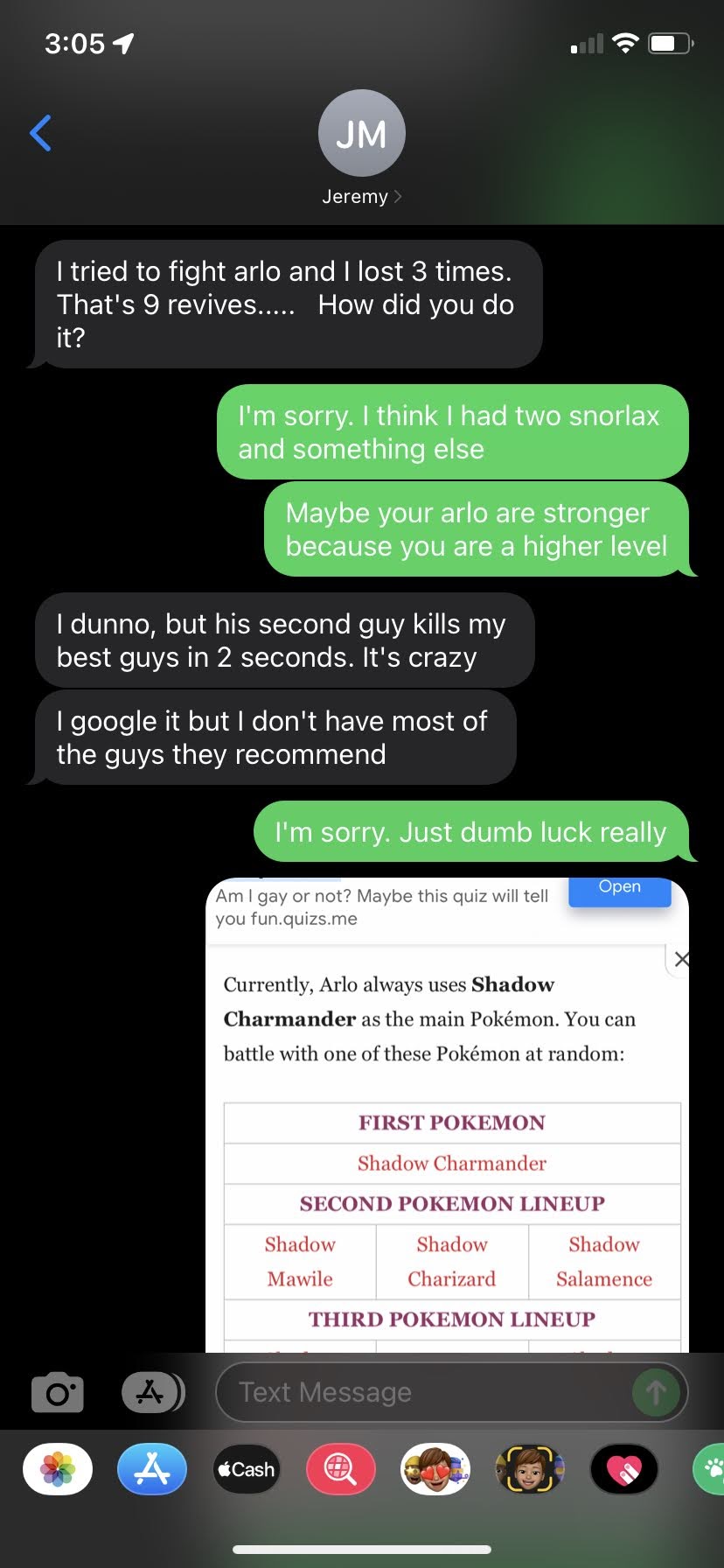 Jeremy wanted to get a ride in on Tuesday morning before the meeting and so he borrowed this bike from the hotel. I'm not sure what kind of workout he did on it, but it has coaster brakes! It's been a long time since he rode a bike with coaster brakes.