We had 2nd thanksgiving last night with our regular Tuesday night crew. Jeremy couldn't resist the turkey that was on sale at the grocery store and we texted everyone and asked if they were sick of turkey yet and if they would be open to 2nd thanksgiving and my favorite answer came from Sofie who said – bring on the gobble! Really, we had also forgotten the cranberries at our house so the Philly turkey feast was without the sugary red topping and Jeremy, therefore, wanted a do-over (and to use all the cranberries up).
This was a delicious meal, Jeremy did a fantastic job! It's not like the last meal on actual Thanksgiving wasn't delicious, it's just that Jeremy was cooking in an unfamiliar kitchen with new people in the mix and I was concerned that everyone was having a good time, so distracted enough to not put my full focus on the food. But this is our usual Tuesday night crowd and we are good with each other, so the food was the star!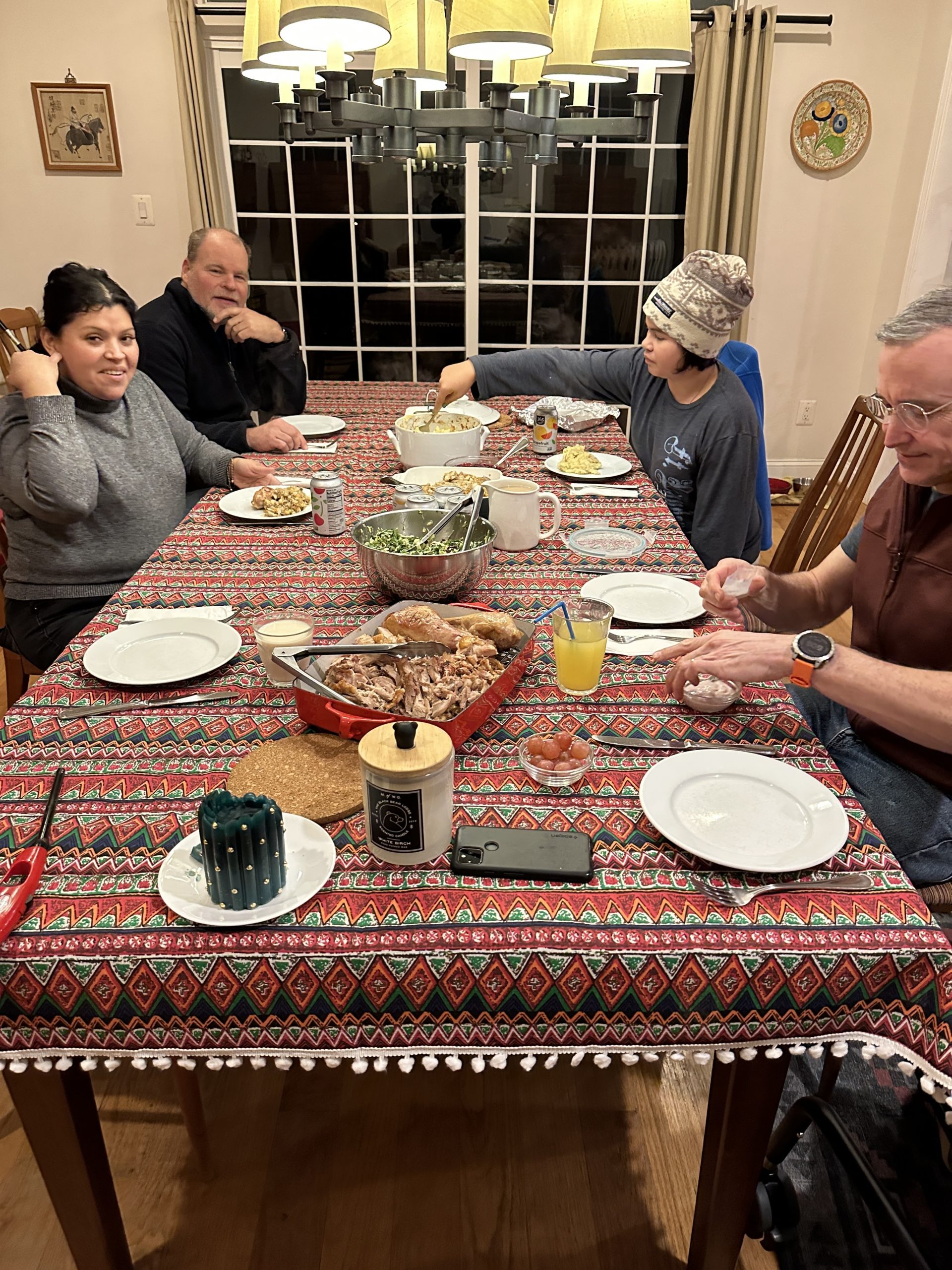 I can't let the final Thanksgiving blog post end without mentioning my brother, Donald. I miss him and hope that someday in the future that we will be back in touch.